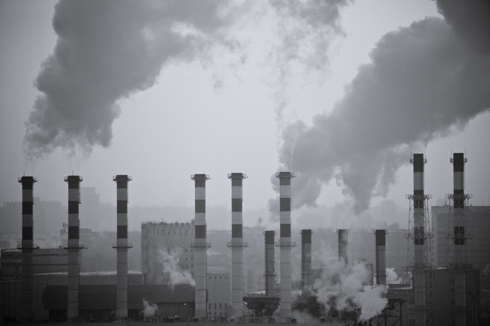 The World Health Organization (WHO) has assessed that each year 5,400 people in Serbia die due to air pollution. This was revealed by Elizabeta Paunovic, head of WHO European Center in Bonn.
"The analysis has shown the exact situation in different municipalities, as well as where the environmental black points are and what should be done", Paunovic said at the round table on environmental protection in Belgrade today. "All the responsible institutions should be involved in resolving the problems of air pollution and local municipalities also, because inter-sectoral cooperation is the only solution".
The increased amounts of harmful substances in the air directly affect the increased mortality, Uros Rakic from The Institute of Public Health of Serbia "Dr Milan Jovanovic Batut" said. If the emissions of certain particles, such as the nitrogen dioxide, would be decreased, the mortality rate would decrease for 50 percent, Rakic said.
The air pollution mostly causes respiratory diseases, but the strokes and heart failures are on high level too, Branislava Matic Savicevic, Serbian representative in WHO said. "The WHO and the UN agency for the cancer research has confirmed that particles pollution has cancerous features. That does not mean that each powder substance is cancerous, but one must keep in mind that harmful substances are sticking to the huge number of particles", Matic Savicevic added./IBNA