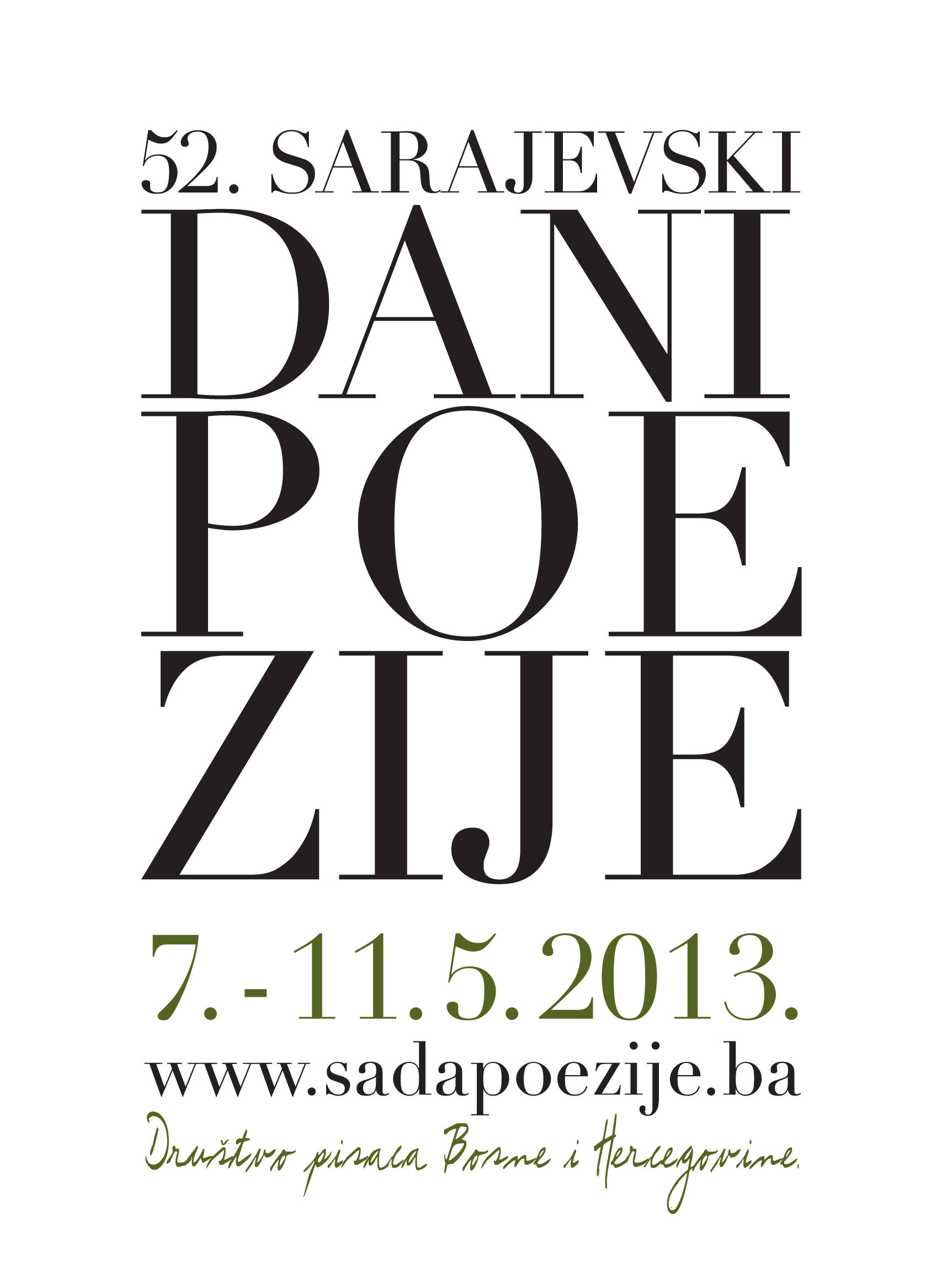 By Medina Malagić – Sarajevo
The 52nd annual international literary event called "Sarajevski Dani Poezije", under the organization of the "Društva Pisaca BiH" (BiH Association of Writers) will be held from 7-11 May in Sarajevo, Sokolac and Travnik.
The 52nd annual Sarajevo Days of Poetry will officially open tomorrow, 8 May at 13:00 at Art Kino Kriterion in Sarajevo and will include the participation of writers from BiH, the region and Europe.
On 7 May, a day before the official opening of Sarajevo Days of Poetry is scheduled to take place, the program included a literary portrait of BiH writer/poet Kemal Mahmutefendić and addresses by writers from the BiH diaspora.
At tomorrow's official opening, there will be addresses to participants by the President of the BiH Association of Writers Amir Brka and the Mayor of Sarajevo Ivo Komšić.
"Sarajevo Days of Poetry" is an international literary event that was launched in Sarajevo in 1962. The participation and involvement of authors not only from BiH and neighboring countries, but also from countries throughout the world is testament to the international significance of this several days long event. Past participants have come from countries like Germany, France, the Netherlands, Japan, Palestine, Canada, Great Britain, Bulgaria, Romania, US, Congo, Iran, Poland, Turkey, Greece, Italy, Ireland, Luxembourg, etc…
At this year's Sarajevo Days of Poetry manifestation, there will be 45 writers/poets from 17 countries from BiH, the region, Europe and throughout the world. Participants this year include writers/poets from Germany, Lithuania, Italy, Bulgaria, Macedonia, Serbia, Montenegro, Norway, Albania, France, Sweden and Ireland.
At a conference held for the media, the President of the Organizing Committee of this event Senadin Musabegović said that this year's event managed to retain its international character and to portray Sarajevo as the cosmopolitan city that it is despite the current financial difficulties.
This year, modern Swedish poetry will be presented, which will include the participation of Swedish writers/poets at the atelier "Figure" in Sarajevo. There will also be works of young BiH poets and writers and exhibitions of young people on major themes in BiH literature.
As part of the "Sarajevo Days of Poetry", the BiH Association of Writers also hands out an award called "Bosanski Stećak". This year's winner is a writer from Serbia Mirjana Stefanović.
"She showed a great willingness to experiement creatively, using linguistic play and provocation, undermining traditional styles and forms and their often priviledged status, especially in times of crisis under the influence of the conservative power of the Serbian and Yugoslavian cultural and literary scene", said President of the Council of this Program Mile Stojić.
On the last day of "Sarajevo Days of Poetry" on 11 May, participants will visit the house of Noble Prize Winner Ivo Andrić in Travnik and hold an afternoon of literary readings and presentations.