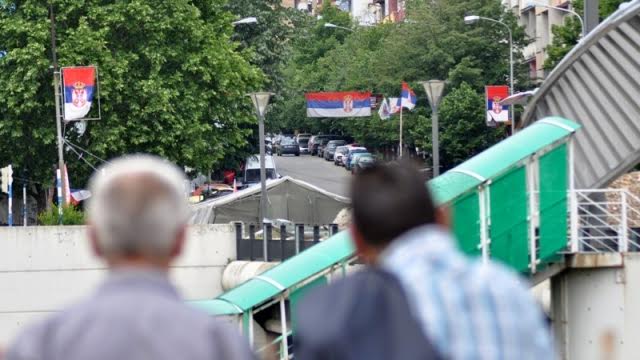 Pristina, 5 June 2015/Independent Balkan News Agency
By Elton Tota
The fund for the North, which has been allocated for capital projects in the Serb majority communes, has not been used at all since its very creation.
However, more money has been going into this fund and data from the customs of Kosovo show that the fund now amounts to 5,1 million Euros.
The head of the Administrative Office in the north of Mitrovica, Adriana Hoxhic, says that in a matter of weeks, there will be more information on the projects for which the money will be used.
"There have been several meetings in relation to this fund and I believe that mayors have an idea as to what projects will be financed by these funds. Now, this process is in the initial stage and we don't have any details yet", she said.
On the other hand, spokesman of the customs of Kosovo, Adriatik Stavileci says that in the first quarter of the year, 500 thousand Euros were collected for the fund and the total amount now is 5.1 million Euros.
As far as this fund is concerned, representatives of the majority and opposition have different opinions.
Donika Kada Bujupi, head of the parliamentary group of the Alliance for the Future of Kosovo (AAK) says that this fund has been allocated based on ethnicity, and as such, it will not work out.
She says that there is no transparency for the fund and that it can be misused by smugglers.
Zafir Berisha, MP of the Incentive for Kosovo, has considered this fund as illegal, because it will create parallel funds, favoring a part of the citizens.
Meanwhile, the head of the parliamentary committee for budget and finances, Naser Osmani, says that the Northern Fund was decided in the Brussels agreement.
He says that this fund which is collected in border crossing point 1 and 31, is mainly dedicated to economic development of the four communes of the northern part of the country.
"All those companies registered in these four communes and which import products from these customs points, pay this fund. The procedure is the same as for any other capital investment. These funds are destined only for capital investments and not for any other issue", he says.
The Northern Fund, which affects Northern Mitrovica, Leposavic, Zvecan and Zubin-Potok was created in December 2013, after the agreement between Kosovo and Serbia. /ibna/