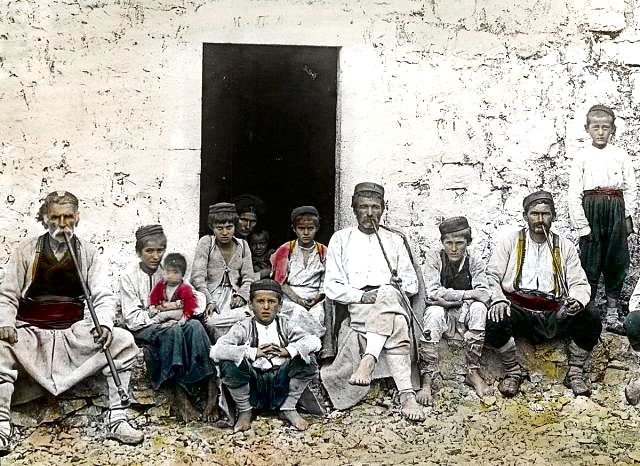 By Adnan Prekic – Podgorica
Although there is no official register of emigrants, it is assumed that over 500,000 people from this area live outside the borders of Montenegro. One can find Montenegrins all around the world, from Tierra del Fuego up to New Caledonia. Most immigrants from Montenegro live in the United States, Turkey and Argentina.
The fact that outside the borders of Montenegro lives a population that is almost identical in number to the residents who live in the country, is a huge demographic, economic and political potential. The first major wave of emigration from Montenegro was recorded in the late 19th and early 20th century, when looking for a better life a large number of Montenegrins went to America. In the same period, in the late 19th century, ie after the Berlin Congress, it was recorded the first big migration to Turkey, which also continued in the first half of the 20th century.
Results of the census of 1991, 2003 and 2011 provide important information about the characteristics of migration and migration trends in Montenegro. Still, these data are not yet complete. According to the Census of 2003, 55.723 citizens of Montenegro are temporarily working and residing abroad, while the census results of 2011 show that 35,689 Montenegrin citizens resides abroad for more than a year. Categories of nationals residing abroad makes only one part of the country's diaspora. The total number of emigrant population includes a category of emigrants and their descendants who were not covered and included in earlier censuses of the population, for which objectively there were no necessary preconditions.
The interest in the home country mainly depends on when this particular migration took place. The so-called old diaspora, from which have so far passed several generations of descendants, slowly forgets the language and looses interest in the situation of the homeland, except in individual cases. In this sense, the old diaspora has mainly greater interest in learning the language and the preservation of culture and tradition. Regarding the recent diaspora, especially those who have moved in the last 20 years, their thoughts are still with Montenegro and they are closely following all developments in the country. Most of them went with the intention to return, so they do not want to interrupt communication with Montenegro.
The government of Montenegro established the database of the country's immigrants and immigrant organizations. The law on cooperation with the diaspora has been prepared and it will establish the normative framework and defined priority issues of cooperation with diaspora. In the strategy of the government of Montenegro for cooperation with the Diaspora, says that Diaspora represents the natural, social and cultural relationship with the countries of their receipt, and it is an important factor in the promotion and international affirmation of Montenegro's modern society. Professional, intellectual, scientific and other resources of our diaspora have been recognized as an important factor in social and economic development of Montenegro.