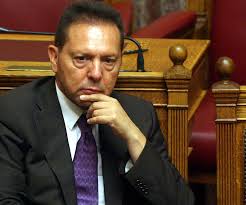 By Lefteris Yallouros – Athens
Greek Finance Minister Yannis Stournaras told Greek Sunday paper "To Vima" that "the objectives of Greece's economic policies all the way through to 2017 will all be determined by May 2014 and will be reflected in the country's medium-term program".
"To Vima" mentions a 50 year bond is on the table for the very first time that will bear a low interest rate and will allow Greece more time and more favorable terms to pay back the EUR 130 billion EFSF loans.
There are three major events that will determine the course until this bond scheme is actually realized. The first is the Eurogroup in November 2013 where the 2013 budget will be determined along with targets for 2014. The second is the December Eurogroup during which the financing needs of Greece's program will be determined; and the third is the Eurogroup that will take place April 2014 that will be crucial in judging the viability of Greece's debt.
Despite the above timetable, there is still the issu of Greece's medium term financing that has yet to be resolved. The Greek economy seems to have a financing gap of EUR 9 to 11 billion. This extra aid will be handed to Greece in the form of a low interest rate loan that will have to be repaid in full y 2014, or the country will have to go to the markets and be loaned at a much higher interest rate.
Finance Minister Yannis Stournaras says: " The answer is "yes" if they will ask for structural measures for the economy […] The answer is "no" if they demand further fiscal measures and, even more so, horizontal interventions that will differentiate the targets we have set to achieve a primary surplus".