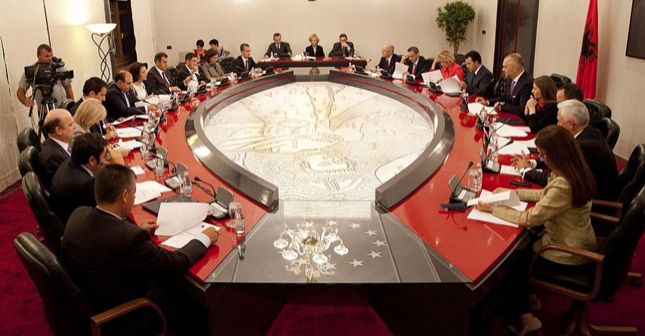 Tirana, December 26, 2013/ Balkan Independent News Agency
5 other ministers have handed in their MP mandate, following 7 other ministers who gave up on their mandate a week ago.
The 5 ministers who gave up their mandate are the Minister of Interior, Saimir Tahiri, Minister of Education and Sports, Lindita Nikolla, Minister of Economic Development, Trade and Enterprise, Arben Ahmetaj, Minister of Health, Ilir Beqaj and Minister of Defense, Mimi Kodheli.
Meanwhile, a few days ago, the ministers that gave up their mandate were Ilirjan Celibashi, Eglantina Gjermeni, Milena Harito, Klajda Gjosha, Erion Veliaj, Edmond Haxhinasto and Nasip Naco.
During the electoral campaign for the June 23 elections, prime minister Edi Rama declared that those MPs who will become ministers, must give up on their mandate, thus avoiding double functions. Meanwhile, the Central Election Commission gathers this afternoon in order to vote the procedures of replacement. /ibna/