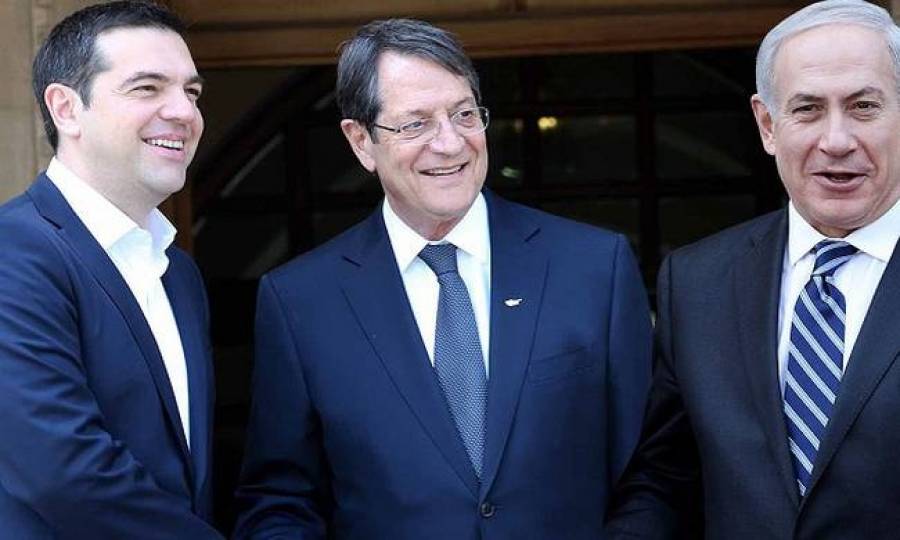 The 4th Cyprus-Greece-Israel Tripartite Summit will take place in Nicosia tomorrow, May 8.
The tripartite relationship, which began in January 2016 and continues uninterruptedly, is an important geopolitical cooperation mechanism with the three countries working together to ensure a common future of security, stability and prosperity.
In parallel with the Summit, at the ministerial level, a number of issues of mutual concern will be discussed at various levels in many areas such as energy, communications, high-speed networks and space technology, the environment and agriculture, health, counter-terrorism, digital diplomacy, education and cultural heritage.
A tripartite meeting of chambers of commerce is also being organized within the framework of the Summit, with the aim of jointly promoting economic cooperation and entrepreneurship.
A special goal is to transfer the results of cooperation to the level of everyday life of citizens.
Within the framework of the Fourth Trilateral Cyprus-Greece-Israel, the EastMED pipeline will be further promoted, which will act as the energy gateway for Europe, and new agreements and Memoranda of Understanding between the three countries will be signed.
At a political level, the session will address the Cyprus problem and Turkey's provocative actions in the Eastern Mediterranean, EU-Israel relations, the Middle East Peace Process (MEPP) and Euro-Mediterranean cooperation.
The Greek delegation is attended by Ministers: Foreign Affairs Nikos Kotzias, Digital Policy, Telecommunications and Information, Nikos Pappas, Environment and Energy, Giorgos Stathakis and Deputy Minister of Environment and Energy Socrates Famellos./IBNA