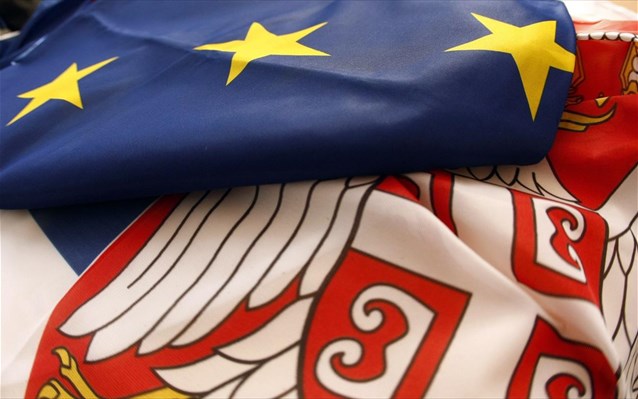 68% of Serbian public against a NATO membership
Serbia's support for the integration to the European Union remains below 50%, a trend observed over the last three years with some slight fluctuations. According to the most recent poll conducted by Serbia's Euro-Atlantic Studies Center in co-operation with the CESID opinion poll, 47% of citizens are in favor of joining the EU, while 36% opposes the European integration path of the country. The poll was conducted in the first week of November on a sample of 1010 citizens, using the telephone interview method.
The view of the citizens of Serbia on EU membership has seen major fluctuations in recent years. The trend is affected by developments within the EU, the Brussels policy towards Serbia and, in particular, the issue of Kosovo. The outcome depends, of course, on the company that conducts the poll, but also on whose behalf it is made.
As such, in surveys conducted in 2018 on the same subject, the difference in the result on many occasions exceeds ten percentage points. In the six-month survey, the Ministry of European Integration of Serbia, it is reported that 55% of citizens support EU an membership. A similar survey, conducted on behalf of the European Commission, which was announced two days ago, shows that 42% of Serbs are in favor of joining the European Union. The 47% of CESID is widely accepted to be in line with reality. This poll also dealt with other issues that concern the Serbian public opinion.
On the issue of Kosovo, 53% of respondents consider Kosovo an integral part of Serbia, while 25% accept it as an independent state, and Serbia must accept reality.
With regard to the East or West dilemma, 60% of citizens want neutrality mainly at military level, while 30% demand closer ties with Russia. Serbia's membership of NATO supports 11% of the sample, with 68% of the population being opposed to this.
The Euro-Atlantic Studies Center survey also showed that Serbian citizens are slowly revising their views on the role of the United States. Thus, 38% of respondents expressed the view that US policy towards Serbia is much better than it was in the past. Trump's balanced attitude to the Kosovo issue has contributed, CESID analysts estimate, in shaping this climate. The US are promoting a compromise solution, as opposed to the tough European stance expressed by Germany, which urges Serbia to recognize Kosovo's independence./IBNA