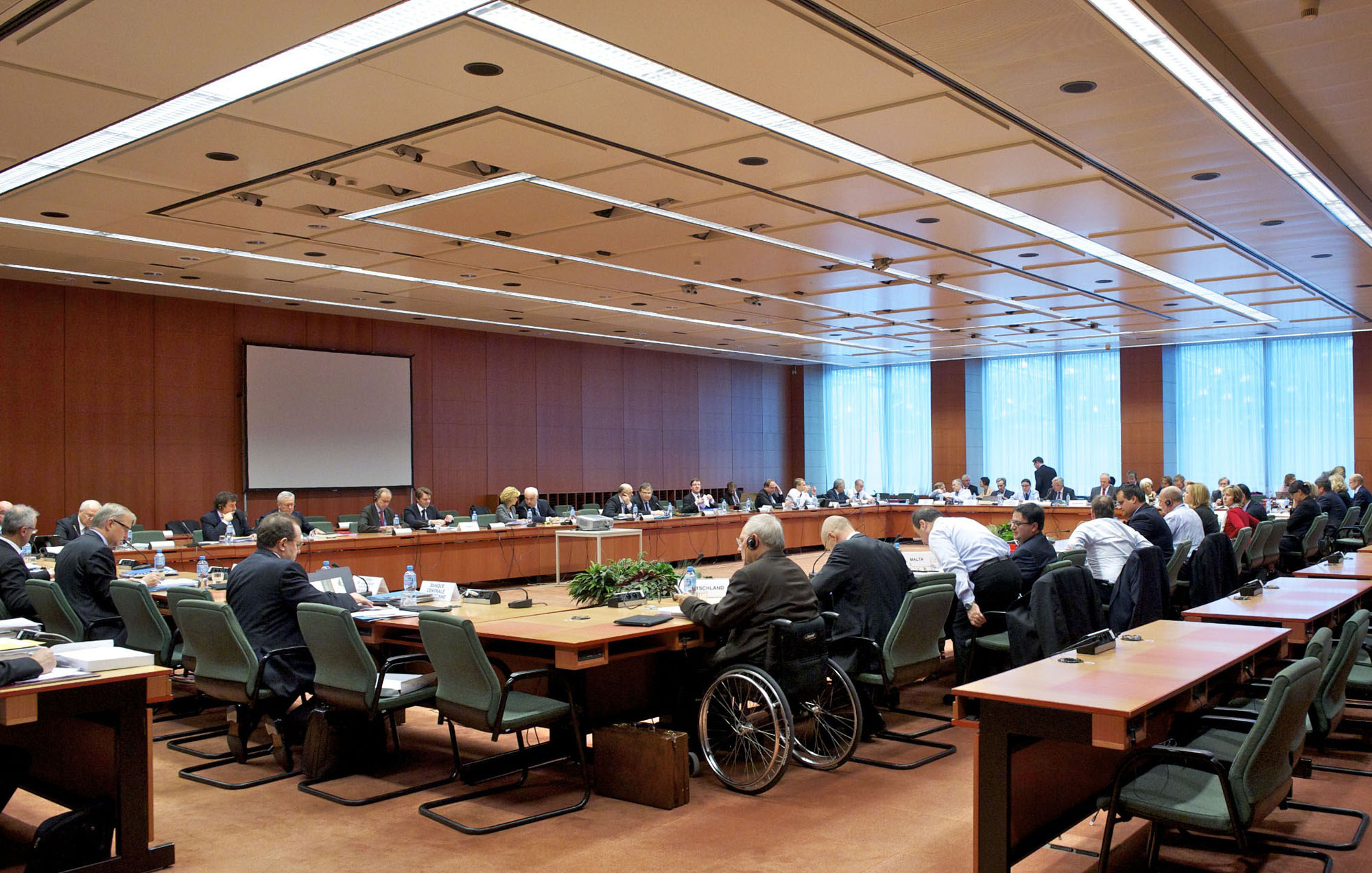 Athens, February 17, 2015/ Independent Balkan News Agency
By Lefteris Yallouros
The Greek government was handed an ultimatum by EU counterparts to request an extension of the country's international bailout by Friday (Feb 20) or risk losing outstanding rescue loans. Without financial support, Greece risks bankruptcy and a potential exit from the eurozone.
During a Eurogroup meeting Monday evening, Greek Finance minister Yannis Varoufakis could not find common ground with fellow eurozone ministers.
Eurogroup President Jeroen Dijsselbloem said Athens had until Friday to request an extension, otherwise the bailout program would expire at the end of February. "Then, that's it," he said. If a request for an extension is made, Greece can present alternative measures but not roll back previous reforms or take "unilateral steps," Dijsselbloem added.
The Greek minister said talks will continue over the next few days in search of a compromise.
Varoufakis told reporters he was ready to sign a communique presented to him by European Economic and Monetary Affairs Commissioner Pierre Moscovici before it was later swapped for another which was unacceptable to Greece.
"I have no doubt that within the next 48 hours Europe is going to come together and we shall find the phrasing that is necessary so that we can submit it and move on to do the real work that is necessary" Varoufakis stated after the meeting.
As hundreds of Greeks took to Syntagma Square on Monday to support the Greek government's cause in a rally outside the Parliament building, opposition party leaders appeared concerned over developments.
New Democracy leader Antonis Samaras reportedly contacted PASOK leader Evangelos Venizelos and The River Party (Potami) head Stavros Theodorakis to discuss the Eurogroup results and assess possible future developments.
Rumors arose earlier on Monday that the government could be tempted to call another general election or a referendum to decide whether or not to succumb to Eurozone pressure and sign an extension of the memorandum.