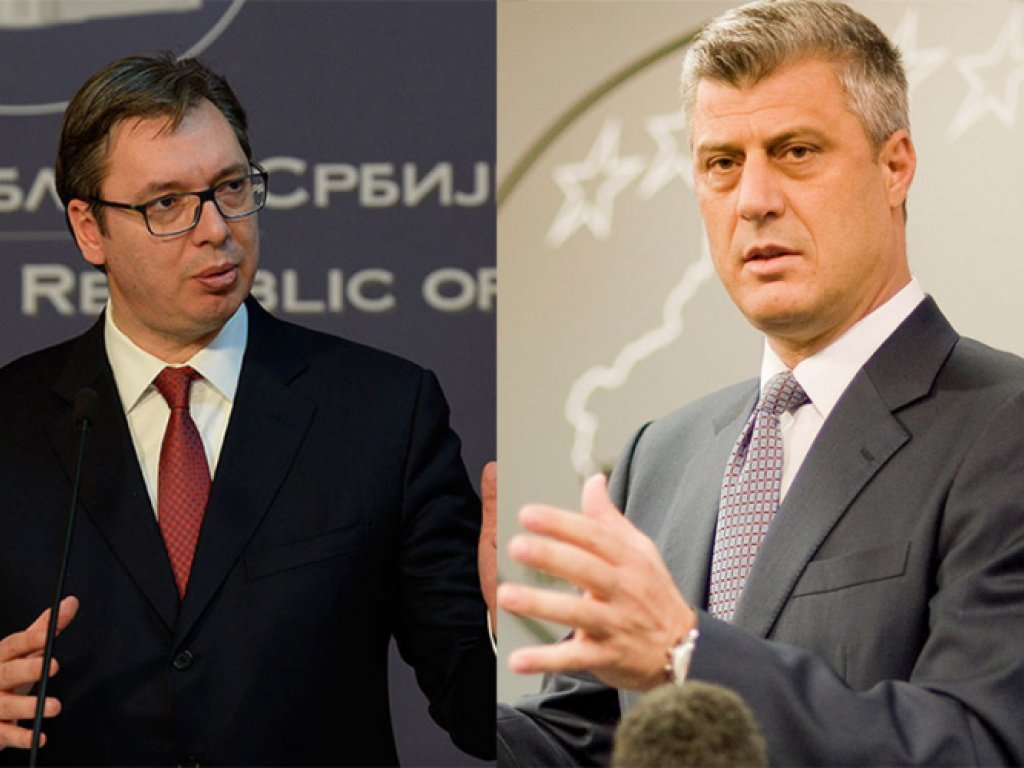 The majority of the citizens in Serbia who were asked if they agree with the "delimitation" between Serbs and Albanians, which appears as a (possible) prospect for a definitive solution to the Kosovo issue, responded they are against it (44%).
It is necessary to mention that already, Ramush Haradinaj, the prime minister of Kosovo, has said that the idea of border changes with Serbia is dead and that it may only be revived through some violent scenario in the north of the country.
In a survey by the Cesid polling company on behalf of Blic newspaper, in a random sample of 1 510 citizens, 44% opposed the "delimitation". Of them, 21% explicitly rejected any land swap while 23% said they do not support it. On the contrary, 25% of the respondents agree, or almost agree with the solution. 17% of the people are neutral, indicating ignorance of the proposal, while 14% said they are totally indifferent to the plan.
These rates, though suggesting that a dominant trend in Serbia is to reject any proposal for land exchange, leave room for a different from the existing situation, analysts said.
There are citizens who do not even know what this is all about and what it actually concerns (they are even unaware of the fact that numerous Serbs of Northern Kosovo would be deeply affected by such a resolution). Also, those who are opposed to this particular "transaction" of land, do not know what this idea involves, because it has simply never been negotiated and no concrete proposal has been phrased. 23% of those who said they do not support it make quite a number and will probably become the tank out of which politicians will pick their supporters when the (crucial) times comes.
Besides, the political leadership of Serbia is still gathering opinions over the situation, both abroad and within the country's borders, and has not yet mobilised the propaganda mechanisms that could make people form an opinion.
Taking into account the ability of President Aleksandar Vucic to persuade the masses, selling cheap populism, as well as the fact that he controls the overwhelming majority of the media, it seems very easy to create a positive climate so that Serbs accept the idea of ​​land exchange with Kosovo.
It is enough, of course, to bring the matter to the negotiating table as part of a dialogue under the auspices of the European Union. The recent reference to the possible exchange of land between Kosovo and Serbia in the draft resolution on the state of progress of Western Balkans, which was submitted to the European Parliament by the Foreign Affairs Committee, has contributed to its (future) "success"…. / IBNA
Main Photo (File): The presidents who support the "delimitation" idea Aleksandar Vucic (L) of Serbia and Hashim Thaci of Kosovo