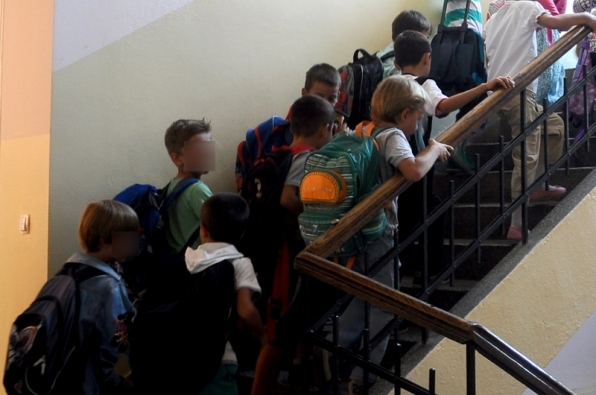 Pristina, February 7, 2014/ Balkan Independent News Agency
Municipality of Pristina has ordered the extraction of samples in 43 educational institutions and their laboratory testing because the diesel used for heating in these institutions is suspected to be cancerous.
The Municipality declared on Friday that based on the laboratory results, the level of sulphide in the diesel used in these schools exceeds the legal levels.
"We're talking results where the level of sulphide is 600% higher than the legal level", was declared during the meeting of the Municipality of Pristina.
The mayor of Pristina, Shpend Ahmeti has spoken about this issue. "Classes will continue to take place until the authorities conclude that diesel is cancerous and that it's endangering children. All parents have been informed on this in order to take their children", said Ahmeti.
The level of risk has been assessed by the National Institute of Public Health:
"Commune of Pristina has decided to suspend classes in 43 educational institutions in Pristina, until we're certain that the health of students is not at risk. We have urgently demanded the assessment of the level of risk by the National Institute of Public Health and we were informally told that this level was high. We have asked the supplier to empty the tanks from that diesel in order for us to clean them and refill them with good quality diesel".
Meanwhile, Ministry of Trade and Industry (MTI) declared that it's impossible for this diesel to be cancerous because it has been inspected from it.
"MTI constantly monitors the sale of diesel and its by products in Kosovo through two inspecting teams responsible for the extraction of diesel samples and two laboratories which are responsible for the examination of the quality of imported diesel which is sold in Kosovo", states the press release of this ministry.
There's no information as to when classes will resume for those institutions which have been shut down. /ibna/