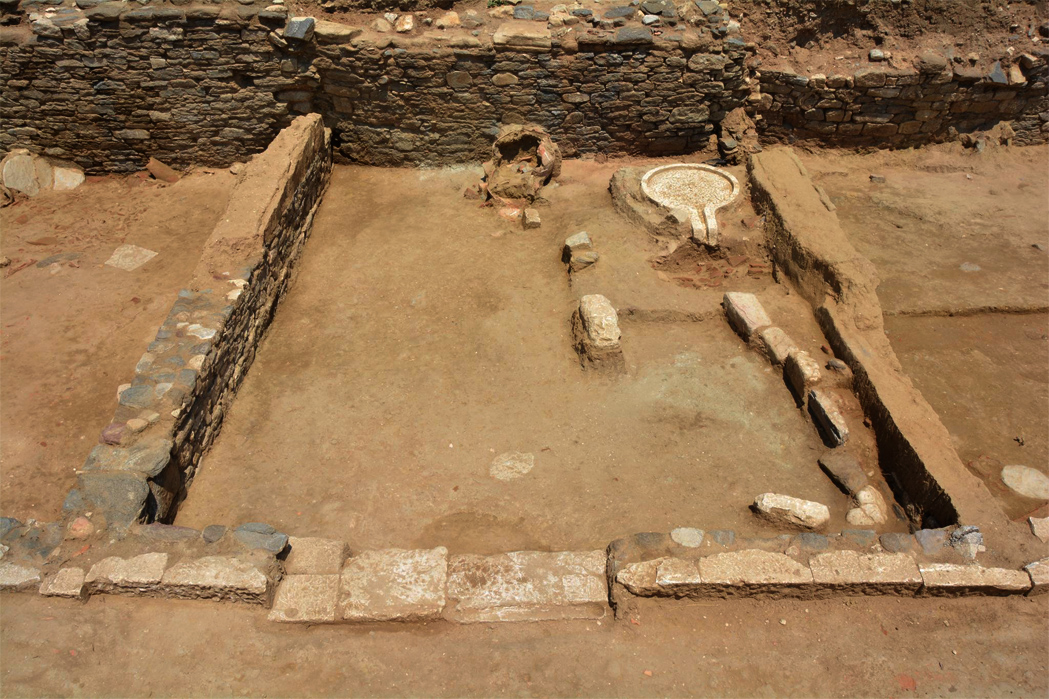 Following the 31st annual Conference "Archaeological Excavations in Macedonia and Thrace" in Thessaloniki, the Trans Adriatic Pipeline AG presents its contribution to important archaeological work in Northern Greece.
To date, specialist teams have concluded ca. 300 small- and large-scale rescue excavations and more than 100 trial trench investigations within the project's Right of Way, while another 7 large-scale projects are ongoing in the regions traversed by the pipeline.
Since the beginning of construction, more than 650 experts in archaeological research (archaeologists, topographers, conservators, etc.), as well as archaeological labourers have worked for the project. And in the context of their work, multiple findings have been unearthed – both movable and immovable. The latter category includes:
burial grounds or individual tombs, some of them containing grave goods
parts of settlements and architectural remains, such as walls and churches
monuments, workshops and indications of human activity, for instance kilns and wells
In addition, many movable findings have also been located (pottery, jewellery, coins, etc.), dating from the prehistoric to the post-Byzantine period.
Some of these findings were presented at the 31st annual Conference "Archaeological Excavations in Macedonia and Thrace in 2017," held between 8 and 10 March 2018 at the Aristotle University, with the support of TAP.
Lead scientists-representatives of 9 Northern Greek Ephorates (from the regional units of Evros, Rodopi, Xanthi, Serres, Kilkis, Thessaloniki, Kozani, Kastoria and Florina) discussed the initial findings of their excavation research, noting that archaeological excavations in Greece would have almost completely ceased, if it weren't for the funds from public or private works.
TAP's Country Manager for Greece, Katerina Papalexandri, commented: "We are collaborating closely with the Ministry of Culture and Sports, as well as the local Ephorates of Antiquities, for the protection and promotion of the rich Greek cultural heritage. We are thankful for this collaboration that guarantees the implementation of archaeological best practice and the promotion of academic work and scientific knowledge."
Archaeological works implemented in collaboration with TAP and its contractors, are monitored by the Greek Ministry of Culture and Sports and the 13 local Ephorates of Antiquities (one per each regional unit traversed by the pipeline), as provided for by the relevant Memoranda of Understanding and Cooperation…./IBNA
Photo (Library)