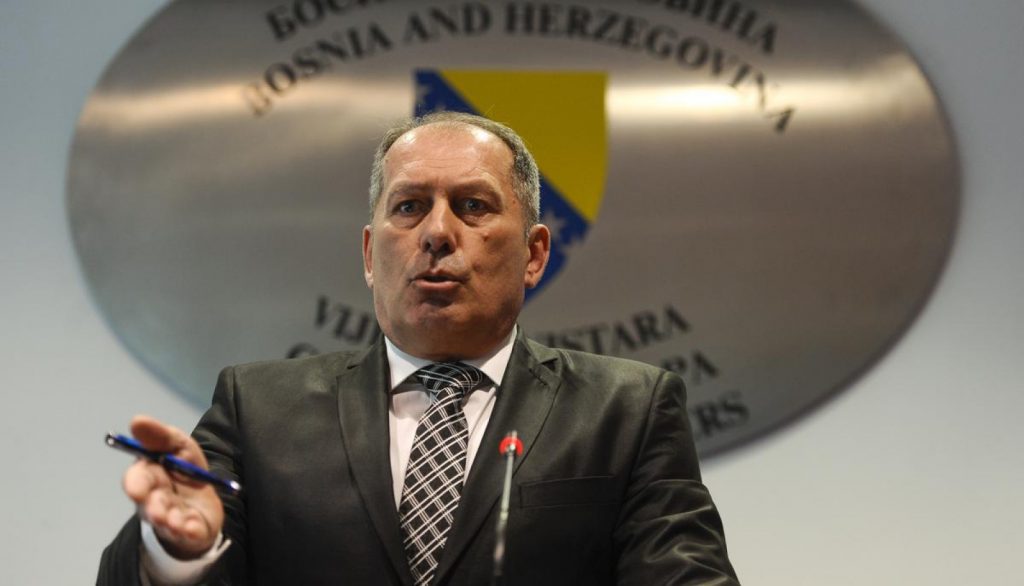 BiH Security Minister Dragan Mektic stated on Tuesday in Sarajevo that that more than 400 out of 700 controlled companies which are in foreign citizens ownership, are fictitious and registered only to acquire the right to purchase real estate.
This is the result of the Service for Foreigners' Affairs of BiH action which was conducted in the last several days.
"For quite sometime, we have been trying to monitor and influence the obvious problem of abuse of law in BiH and the BiH legal framework understatement when it comes to the purchase and acquisition of real estate by foreign entities", Mektic said on the press conference.
He emphasized that actual foreign investors and the arrival of foreign capital in BiH are welcome, but only in the case they are serious investors and bring investments that will enable the creation of new values and employment. Also, it is essential that these investments and arrival of investors abide with the laws of the state.
According to Mektic, a large number of these companies did not have good intentions, and was created just to purchase land.
"A big number of these fictitious companies were registered through intermediaries, agents and representatives of these companies have never arrived in Bosnia. Out of 545 inspected entities in Sarajevo, there is no one at the registered addresses and nearly 400 of them didn't registered any financial transactions in BiH", Mektic added.
These companies, as he said, have purchased real estate of enormous value. As a Minister of Security, Mektic said that all measures, within Ministry jurisdiction, will be taken to annul the registration of these companies in order to prevent the purchase of space and territories without serious intentions for serious investments. In this job, judicial institutions, police, security agencies, intelligence and inspection services must be involved in order to make all future steps in accordance with the law.
Mektic illustrated the extend of the problem with fact that 15 or more companies have been registered at the address of a Sarajevo's hotel, but once you come to the scene, no one is there.
"There are failures and oversights done by the inspection and other institutions that should perform checks during a company's registration. The problem occurs when foreigners purchase real estate by signing the contracts through notary offices; it is impossible to register the property under their names, but a notary contract is a guarantee", Mektic warned.
He urged the Notary Chamber to assist in solving this problem, because the notaries are those who make contracts that cannot be fully realized./IBNA