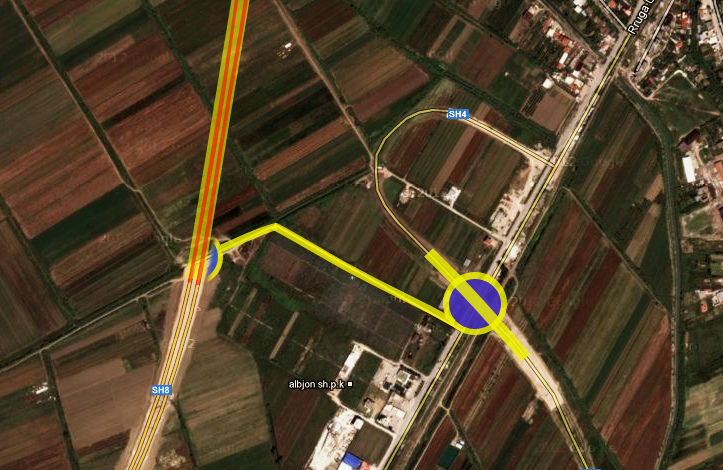 Tirana, December 2, 2014/Independent Balkan News Agency
A 22 km long bypass is being built in the city of Fier in Albania, with an investment of 40 million Euros made by the government. This is considered as a very important road project, which will link highways Lushnja-Fier to Levan-Vlora.
This bypass has two crossings and 4 lanes and joins in the last sector of the highway in Durres.
As part of the north-south corridor, the bypass offers a final solution to circulation and facilitates it especially during the tourist season, when traffic in this segment is very congested.
Once its finished, traveling duration is expected to drop significantly and this segment is expected to last 15 minutes.
For years in a row, Albanian and foreign tourists have complained about the long and tiring journey that they have to go through in order to reach the seaside.
The Albanian government is hoping for one lane of this road to open in June 2015.
Minister of Transport, Edmond Haxhinasto says that subcontracting companies are working fast in several sections at the same time, in Fier, Lushnja and Vlora.
This road will also have 4 overpasses and underpasses and three bridges, 80 meters each.
One of the over ground passages will be built near the archeological area of Apolonia.
What's interesting is the fact that the construction of the bypass has engaged 450 qualified Albanian workers, who have worked in Italy and who have now come back. This is the first time that such large number of migrant workers is grouped to work in Albania following their return in the country. /ibna/