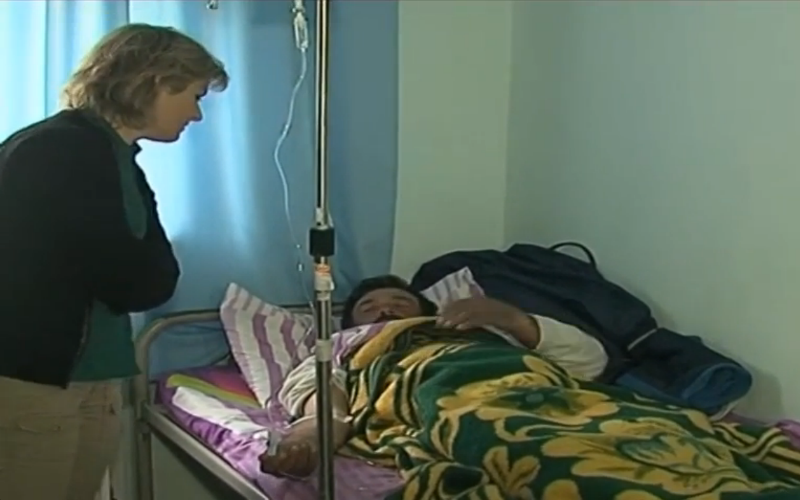 Tirana, April 4, 2014/Independent Balkan News Agency
4 people have been diagnosed with anthrax in the south of Albania. Institute of Public Health confirmed the news for IBNA. The anthrax affected patients have been admitted to the hospital of Tepelena. Among them there's a man (photo), a woman, a girl and a child.
Sources from the hospital of Tepelena told IBNA that the source of the illness is the consumption of cow meat infected with anthrax in the village of Great Arrez in Tepelena.
The meat was consumed by at least 50 people, members of 11 families. Hospital sources say that the people who slaughtered the cow were informed that it was infected by anthrax, but refused to bury it and slaughtered it and distributed it. They consumed and sold the meat by spreading this dangerous disease.
Head of the Department of Public Health in Tepelena, Klodjana Gjoncaj says that the situation is under control, but the confirmed case of the anthrax presence has been localized.
Institute of Public Health says that it's conducting an epidemiological investigation in order to take prompt measures.
The affected area belongs to the village of Great Arrez in Luftinja commune. This area is a known source of Anthrax. Several cattle have died here in 2003 as a result of Anthrax. /ibna/