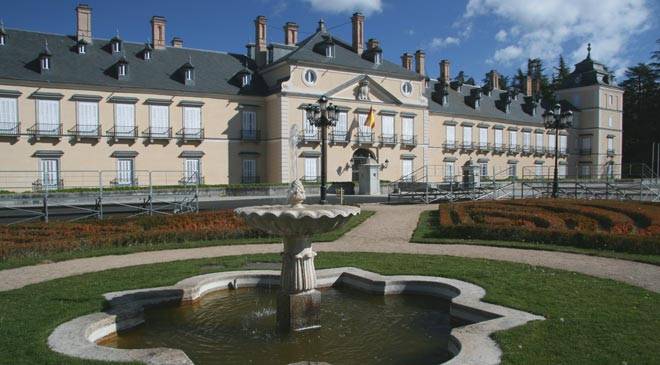 The third summit of Heads of State and Government of the European Union's southern member-states will be held at El Pardo Royal Palace on Monday, April 10th.
The Madrid Summit will be attended by the Heads of State and Government of Spain, France, Italy, Portugal, Malta, Cyprus and Greece.
The Madrid Summit is the continuation of the Athens Summit held on September 9 and the more recent summit held in Lisbon on 28 January.
This Summit will give the Heads of State and Government participating a new opportunity to send a message of unity and commitment to the project of European integration in a decisive moment in the history of the Union. In this sense, the Madrid summit takes place a few days after the Summit of Rome (25 March), and the UK's notice of its intention to withdraw from the European Union (March 29) and before the extraordinary European Council (April 29) that will adopt – as scheduled – the guidelines for the agreement with which the UK will leave the European Union.
The Rome Declaration, adopted by all European Union member-states on 25 March, on the 60th anniversary of the signing of the Treaties, established a number of priorities on the road to progress. It is time for the EU to implement the commitments of Rome and for the European project to progress. The European Union is the most successful example of integration in history, which has consolidated an area of ​​peace, security and economic prosperity. Looking ahead, the Spanish Government considers that Europe must continue to work to address the issues that matter most to citizens and consolidate the integration project. On the economic front, the main objective is to ensure that the common market and the euro function effectively and that its benefits reach all citizens.
In light of these milestones, there are two main themes of the Madrid Summit: the European Union's future and Brexit. At the Madrid summit, the leaders of the South will address the challenge facing the European Union in relation to the United Kingdom's exit process, in order to reach a fair and balanced agreement, which lays the foundation for a relationship of mutual benefit in future.
The Madrid Summit is expected to adopt a joint statement which will be made, which is expected to refer to the political agenda of the Union besides the aforementioned general debate on the future of Europe and Brexit; namely immigration, the fight against terrorism, economic and social policy, the common policy on security and defense and the Union for the Mediterranean.
The geographical distinctiveness of participating States, on which they share common interests and geopolitical challenges, puts them in a good position to add value to the ongoing discussions on these issues./ΙΒΝΑ