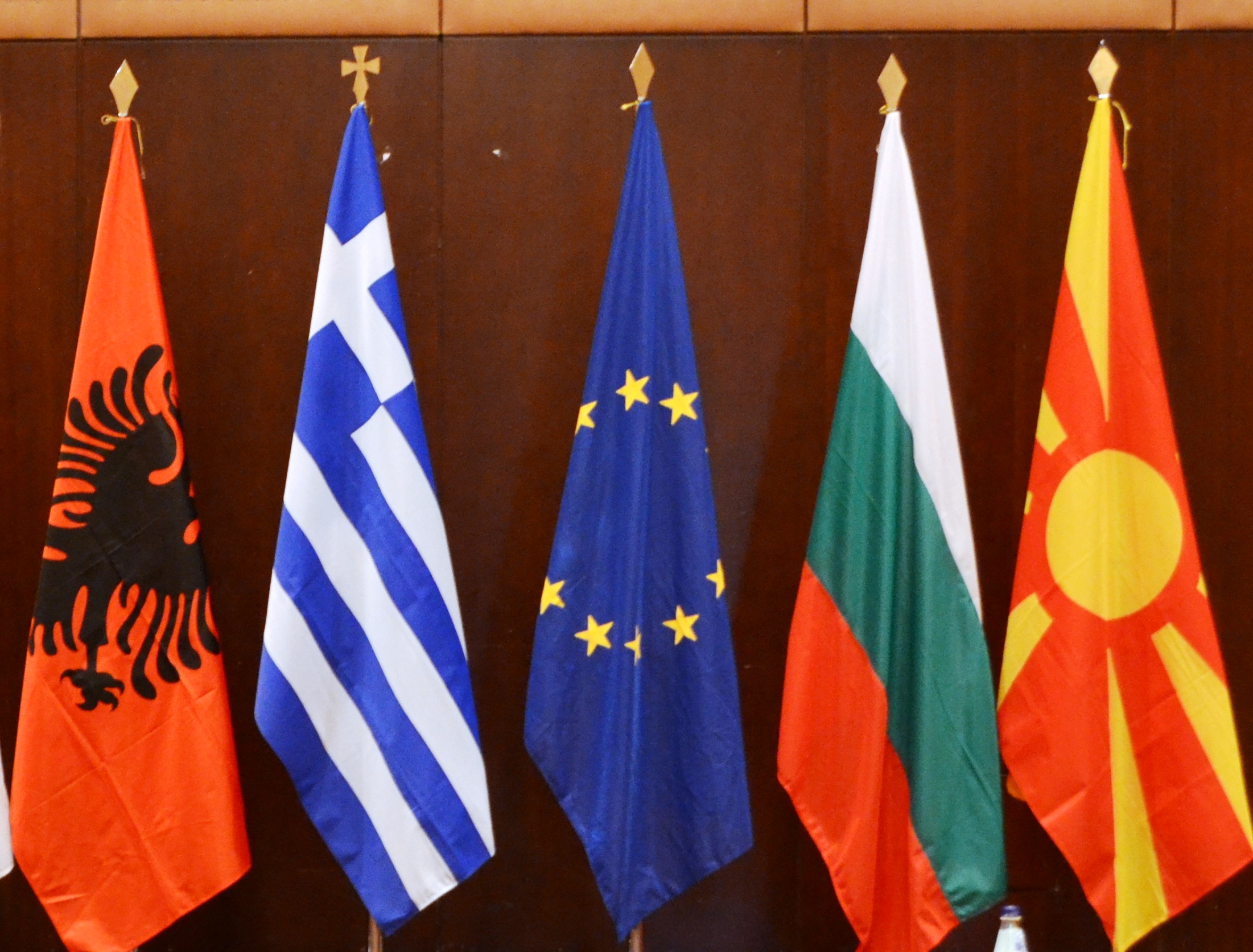 The 3rd Ministerial Cross-Border Cooperation between Greece, Bulgaria, fYROMacedonia and Albania will take place in Thessaloniki, on May 3-4.
Cross-border Cooperation is an initiative of the Greek Foreign Minister Nikos Kotzias, that kicked off in April 2016 and continued with the 2nd Summit in October 2017. In addition to the participation of the Foreign Ministers of the four countries, the Ministers of the Interior attended it too, while at the 3rd Session the Ministers of Transport of the countries will also be added.
The strengthening of regional stability and multi-level cross-border cooperation between the Balkan southern countries, can been reached by reinforcing dialogue and by exploring further cross-border cooperation prospects for coordinating and addressing common challenges, such as the refugee and immigration crisis, terrorism, crime, natural disasters, etc.
The creation and development of a positive agenda through joint action, solidarity and understanding on one hand will help the convergence of countries and on the other it would remove the suspicion that exists with the chronic problems inherited from the past.
The participation of the Ministries of Transport at the 3rd Ministerial Cross-Border Cooperation meeting strengthens the positive agenda of the talks and proceeds with the implementation of plans for better interconnectivity, trade, transport, tourism, energy, as well as joint actions to find common solutions for common problems.
Greece will be represented by Greek Foreign Minister Nikos Kotzias, Deputy Minister of Citizen Protection Nikos Toskas and Transport Minister Christos Spirtzis. Bulgaria will also include Foreign Minister Ekaterina Zaharieva and Interior Minister Valentin Radev, from the fYROMacedonian side there will be Foreign Minister Nikola Dimitrov, Deputy Minister of Interior Magdalena Nestorovska and Government Transport Policy Advisor Jasminka Kirkova. Albania's Foreign Minister Ditmir Bushati, Deputy Minister of Interior Rovena Voda and Deputy Minister of Infrastructure and Energy Artan Shkreli will also participate.
On the sidelines of the 3rd Cross-Border Cooperation meeting, there will also be bilateral meetings between Ministers.
The interest is focused on Nikos Kotzias' meeting with Nikola Dimitrov as the consultations for the solution of the name issue are at a critical point.
Of particular importance is the meeting of the Greek Foreign Minister with his Albanian counterpart Ditmir Bushati, as the discussions on the demarcation of the EEZ between Greece and Albania are in progress./IBNA