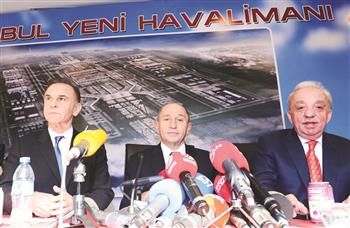 It appears the consortium that won the tender for Istanbul's third airport for 22.152 billion euros (plus taxes), Turkey's biggest project of its kind, will not have a problem finding funds.
"We have no problem with financing the third airport in Istanbul. Our negotiations to guarantee funds started before the tender with many players and are still continuing positively," Limak Holding Chairman Nihat Özdemir, one of the partners of the consortium that won the tender, told the Hürriyet Daily News.
Regarding the criticisms about a possible breach of competition rules by Limak Holding, as it is involved in both of Istanbul's two future airports, Özdemir said these concerns were unfounded.