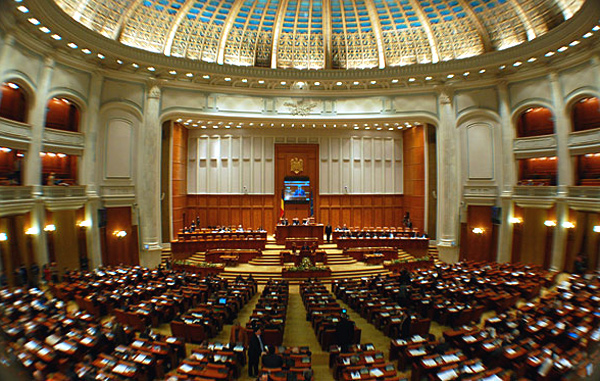 Bucharest, December 13, 2014/ Independent Balkan News Agency
By Daniel Stroe
After a month delay, the Romanian Government last night finally approved next year's budget, closing a week which has been focused on financial and economic discussions overlapping a visit by the international creditors' delegation.
A vote in the Romanian Parliament is expected to be scheduled today by the leaders of the two chambers, but PM Victor Ponta should not be concerned since he has kept a majority in the legislative even in the Hungarians' main party quit the coalition following last month's presidential elections which Ponta lost to Klaus Iohannis.
Next year's budget is based on a leu vs Euro exchange rate of 4.42 to 1 and a forecast of 2.5 % economic growth. "The internal demand will be the drive of the economic growth while, as concerns offer, we estimate an improvement of economic activities in the industrial branches that have an increased export potential, in the field of construction which can fructify the current need for infrastructure in other areas, as well as in the services sector", reads the report that accompanies the budget draft.
A couple of ministries – Labor, Development, Finance, European Funds, Agriculture, Environment, Transport and Economy – will have bigger budgets compared to 2014. Others – Health, Culture, Interior and Justice – will receive less money than they got his closing year. Small budgets will also have the High Court of Justice and the Constitutional Court, the General prosecutor's Office and the Presidential Administration, just as Ponta's former rival, Klaus Iohannis, readies to take over the top job in the country on 21 December. Romania's two main intelligence services – SRI and SIE – will also receive more money next year.
A whole chapter is dedicated to investments. Thus, the Government ascribed 44.8 billion lei (about 10 billion Euros) for investments in 2015, which is 6.3 per cent of the GDP and 18.7 % of all the spending and 8.7 billion more than in 2014. Three quarters of the major 25 investment projects concern the regional around Bucharest. Among the projects to receive governmental financial support are the Sebes-Turda highway, the Timisoara-Lugoj and Lugoj-Deva highway, Bucharest's southern ring road and Constanta and Brasov ring roads.
"I want to stress once again the draft budget stipulates no tax increase, other than what is already in force, and that it includes all the social and economic measures. I am talking about cut back in social insurance contribution tax exemption for reinvested profit and the emergency ordinance by which all-inclusive packages in tourism will benefit from a decreased VAT" (9 down from 24), Ponta said last night.
The budget comes days after a visit of the international creditors' delegation to Bucharest. After a series of talk backs, the experts and the authorities have reached a general agreement on 2015 budget which is consistent with the targets of the program. IMF and the European Union's executive arm's delegation agreed on a 1.83 % per cent budget deficit for 2015, double the target they initially asked for.
The agreement was struck following a series of warnings from the Romanian officials the country will not observe a 0.9 % budget deficit IMF and EC had allegedly asked for, PM Victor Ponta said the two sides reached a "principle agreement". Speaking of the 1.83 % deficit for 2015, Ponta pointed out "it is a deficit which, on the one hand, answers our desire to show budgetary rigor and capacity to reach our targets assumed through the Fiscal Treaty".
"On the other hand, it doesn't pose too much pressure on spending, especially, salaries, social rights and investment projects, either financed by EU or the state budget. We will have a budget totally amounting to 238 billion lei (about 54 billion Euros), of which 225 billion are revenues while 13 billion is the 1.83 % deficit. Our international partners considered and accepted an economic growth prognosis of 2.5 % of the GDP, similar to last year's", Ponta added.
But yesterday, the Fiscal Council, a governmental body created in 2010 with a view to advise the executive on drafting budgets, warned against the overrated increase of income the Government is expected to have next year, such as a double EU funds absorption rate, while part of the public sending is slightly misevaluated. "The forecasted increase of investment spending is mostly based on a spectacular projected increase (almost double compared to 2014 budget) of EU funds absorption, which, even if desirable, is very unlikely to happen", it said in a reaction yesterday. The next year's budget is essential for PM Ponta's political survival, since he is heavily contested, even in his party, following his defeat in the presidential elections last month. With this burden apparently off his shoulder, Ponta is now heading for troubled waters with Iohannis's inauguration in a week who, behind a large electoral support, will have an upper hand on a besieged prime-minister seeking political reinvention.