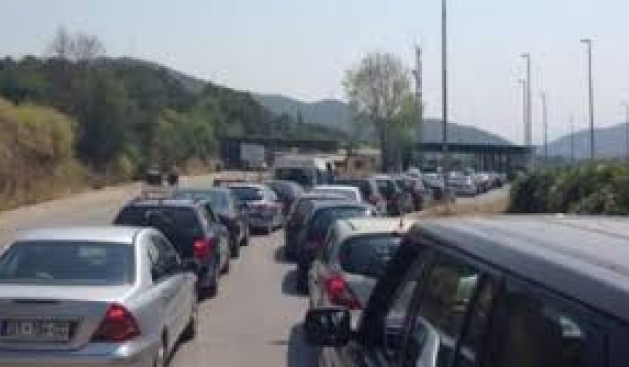 Pristina, September 12, 2013
Deputy Prime Minister of Kosovo, Hajredin Kuci who was appointed by Prime Minister Hashim Thaci to travel to FYROM today, has canceled his visit. His cabinet has confirmed the fact that he will not travel to Skopje.
But, Kuci has had a phone conversation with the Minister of Commerce of FYROM, Valon Saracini.
"Deputy Prime Minister of Kosovo is talking with the FYROM authorities to find a solution about the situation in the border between Kosovo and FYROM", informed Kuci's cabinet.
Meanwhile, Minister of Economy in FYROM, Valon Saracini said today that he was optimistic about the solution of the trade blockade between FYROM and Kosovo.
"The finding of a solution is of a high priority of the two governments and two countries and this must take place. After the meetings that we had in Pristina with the ministers of Trade and Finance, I believe that affairs are moving in the right direction. Dialogue has started and we have the necessary conditions to start a process which will lead to an acceptable solution for both sides. Today's meeting of a government level must result in a final solution to the problem", said Saracini.
Meanwhile, farmers say that the start of talks between Pristina and Skopje has avoided panic for plastic material and prices in the market have found stability.
According to officials of Kosovo's customs, the border is still closed. Both customs have not received any official announcement from respective governments. /ibna/