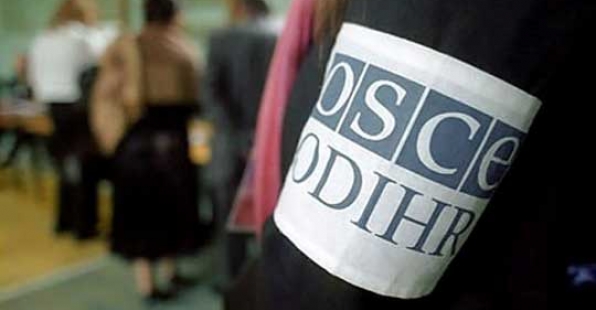 Skopje, April 4, 2014/Independent Balkan News Agency
By Naser Pajaziti
State Election Commission (SEC) declared today that 3.292 domestic and 265 foreign observers have been accredited to observe the presidential elections and early parliamentary elections. In the framework of this mission, 213 interpreters have also been accredited.
According to the information of the State Election Commission, "Most" non government organization has accredited 1.777 observers, Civic Association for Democracy and Civic Awareness "Act" has accredited 1.500 observers, Center for Media Development has accredited 9 observers and other associations have accredited a smaller number of observers.
OSCE/ODIHR mission has accredited 41 observers and 146 interpreters, OSCE has accredited 91 observers and US Embassy has accredited 27 observers and 54 interpreters, EU mission with 27 observers and the embassies of the countries of the region and other countries a small number of observers.
This is information for accreditation only in the first round of the presidential elections which will be held on April 13.
The deadline for the accreditation for the early parliamentary elections expires on April 22.
OSCE/ODIHR observation mission will be led by the German diplomat, Geert Hinrich Ahrens, who monitors the electoral process for the second time.
"We will demand 300 short term observers from OSCE to be present in the last week of the campaign and on the election day. As a mission, we're interested on the voting process and the progress of the elections and then we will offer our general assessment", said the head of the mission, Ahrens.
He appealed for a quiet and democratic process, without irregularities. /ibna/