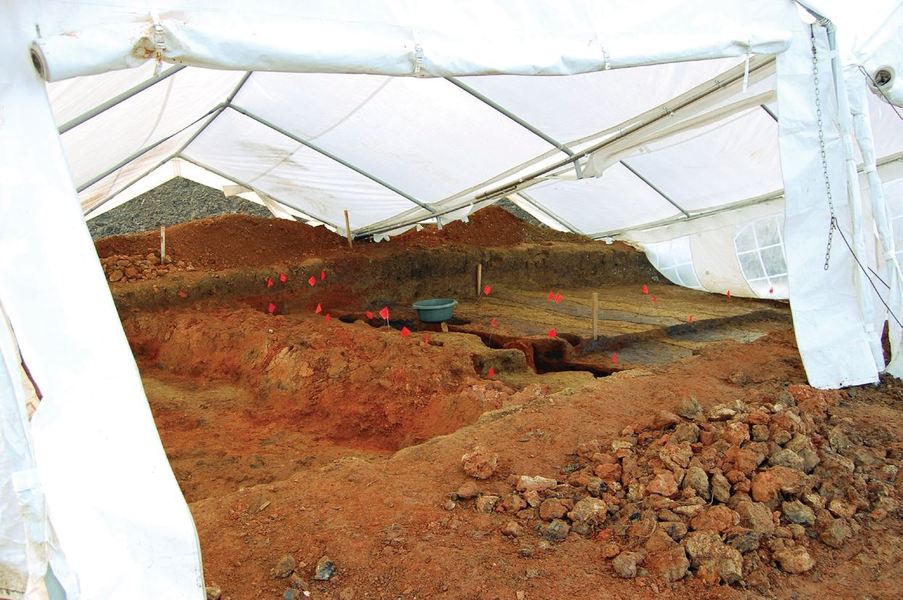 What they uncovered lies in an area of land which is three times bigger than ancient Troy (its ruins and the archaeological site can be admired in short distance from Canakkale, in Turkey). Whoever has been to visit Troy, might be able to imagine the sizes we are talking about.
Romanian and German archaeologists unearthed in Sântana, a town in Arad county, according to aradon.ro, in Western Romania, a rather big citadel, covering a vast area of 90 hectares, believed to be almost 3,400 years old, dating from the Bronze Age.
Archaeologists working at the excavations site have called in "Old Citadel" (Cetatea Veche), and their work began in 2009.
However, excavation pace became faster in the past 24 months only to bring the present results.
The research's head professors Rüdiger Krause, of the Goethe University in Frankfurt, and Romanian Florin Gogâltan, of the Institute of Archeology and History of Art of the Romanian Academy in Cluj-Napoca, came to the conclusion that the "Old Citadel" in Sântana was built in the 14th century BC, about 3,400 years ago, they said speaking to local aradon.ro.
"The citadel in Sântana is one of the largest fortifications built during the mentioned period. Our purpose is to find out why this fortification was made, why this construction was needed", the German expert noted.
His Romanian colleague added that "Troy had an area of 29 hectares, the Citadel in Sântana covers 89 hectares. The buildings of Troy were made of stone. At Sântana, the buildings were made of clay and wood, a sign that civilization was more developed and adapted to the building materials it had. We are facing one of the biggest and impressive fortresses in Europe.
We researched about 55 hectares of the nearly 90. And, following these measurements, we found something that scared us: a huge palace, with a length of 100 meters and width of 40 meters. We want to continue digging and, if possible, we want to make this citadel great again, just as it was over 3,000 years ago."…. / IBNA