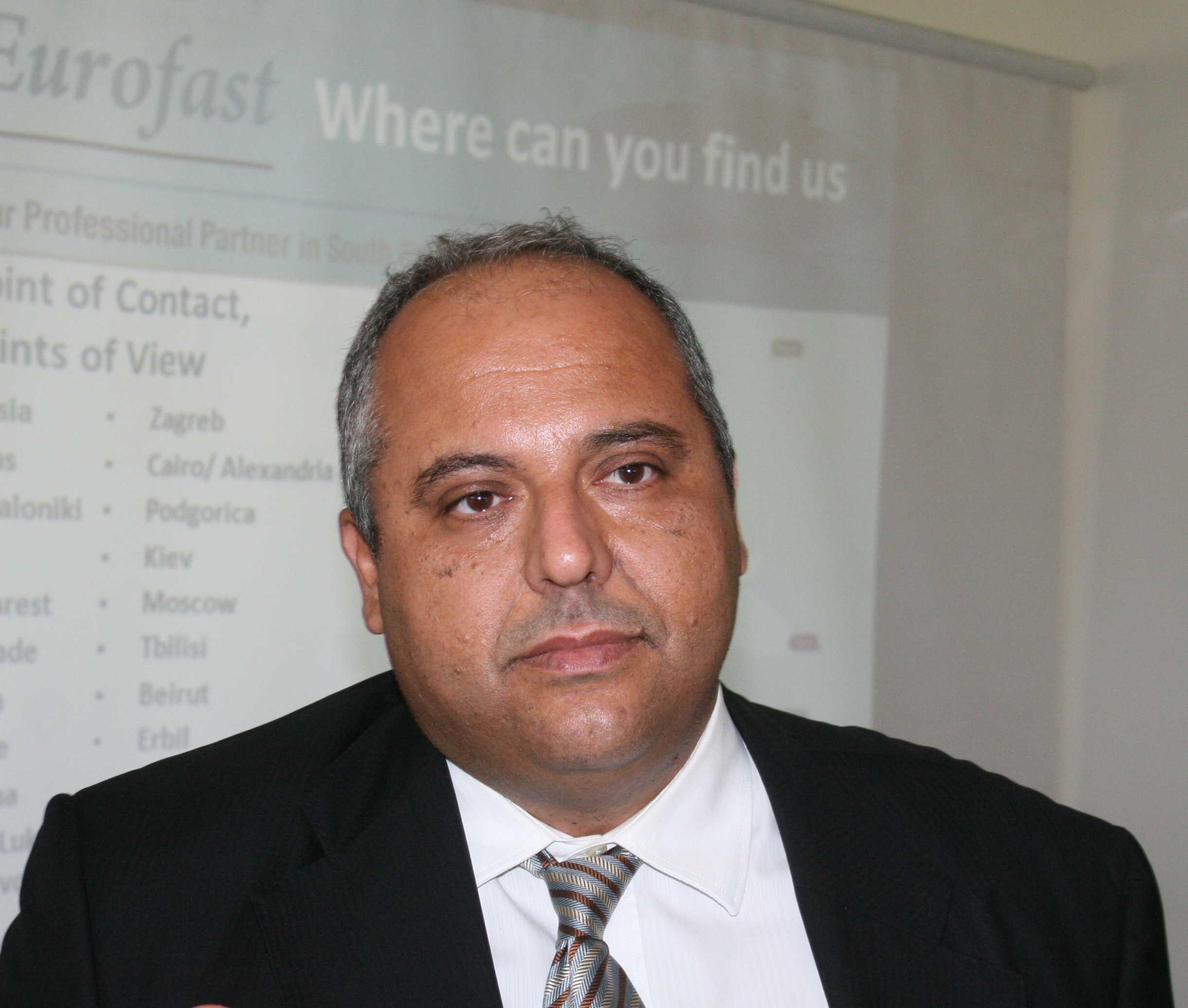 By Mladen Dragojlovic – Banja Luka
International professional services group, "Eurofast" announced the opening of the company's local office in Banja Luka and presented, on Wednesday, its work and possibilities for cooperation with local and international companies that are interested to expand their business in Bosnia and Herzegovina.
The company's research show the growing demand within the market for professional services, and is part of the organization's wider expansion in the region. Regional manager of the company, Panayiotis Diallinas, said on presentation that, in the countries where they are present, their goal is to become the No. 1 company for business people who are looking for reliable advice in the areas of Law, taxation, mergers and acquisitions, corporate services, payrolls and accounting.
"Our expansion to Banja Luka comes as a recognition and response from our part to the rising demand for international level professional services in BiH. With growing interest in Banja Luka from international companies, and many local companies, which need support to expand both locally and internationally, we feel that our offer will be extremely well suited to the local business in the region. Companies that cooperate with Eurofast can benefit from our company's unique regional network, as we are the only organization to cover the entire South East Europe and East Mediterranean region. Our clients, whether operating in just one or multiple markets in the region, can have a centralised service with one point of contact and an international outlook, using the knowledge and expertise of outstanding local professionals", said Diallinas.
Executive manager for BiH, Croatia and Slovenia, Dajana Topic, said that Banja Luka is one business area and that "our company will offer services to Banja Luka based companies and to those who just have offices here".
"We already have some interest for our international and local services in areas of taxes, accounting and payroll. This interest comes from local and foreign companies that want to expand their business operation in the local market or in the region", said Topic.
Eurofast has offices in Nicosia, Athens, Thessaloniki, Sofia, Bucharest, Belgrade, Tirana, Podgorica, Skopje, Pristina, Banja Luka, Sarajevo, Zagreb, Cairo, Alexandria, Tbilisi and Erbil and representative offices in Moscow, Kiev and Beijing.
The company was established 1987 as "Eurofast services" and today is an international, professional organization with more than 200 employees in South East Europe and East Mediterranean.