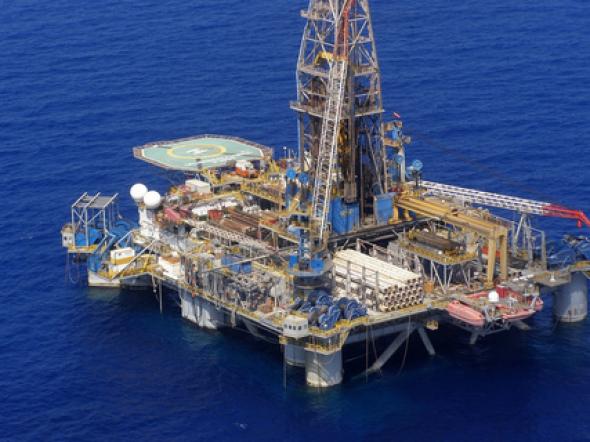 Athens, December 12, 2015/Independent Balkan News Agency
By Alexia Tasouli
One of the issues discussed by the leaders of the Greek Cypriot and Egypt met in Athens was the energy planning in Eastern Mediterranean.
The discovery of Zor gas field in EEZs of Egypt in the summer, which covers an area of ​​100 square miles has given new impetus to developments concerning the mode of transport of gas from that region to Europe.
This is because is Cairo upgraded now as a major energy player and the fact that this deposit is only 6 nautical miles from the plot 11 Cypriot EEZ gives new impetus to transnational cooperation, since Cyprus has delimited EEZ with Egypt and the Israel and has progressed to the detailed discussions on the future of their cooperation in the energy sector.
Athens, Cairo, Nicosia and Tel Aviv consider four scenarios for possible routes of the deposits from the Eastern Mediterranean to Europe.
Scenario One: The creation of a natural gas liquefaction terminal plant in Vassiliko in Cyprus. From there, the gas of the three countries will be transported by special ships to Greece or other European countries.
Scenario Two: To construct a pipeline that will connect Cyprus with Crete. This project has many technical difficulties as the depth of the sea area is large with many streams. The project however has been incorporated into European energy centres of common interest and if there is funding by the European Union it can proceed.
Scenario Three: Utilise the pipeline that connects Israel with Egypt. That is, the gas present in the reservoir Aphrodite of Cyprus, the gas present in the reservoir Leviathan and Tamar Israel will be transferred to one of two liquefied stations at the ports of Egypt and from there by ship it will be transported to Europe.
Scenario Four: It is what has been discussed most of all on a diplomatic and business level. The transportation of natural gas through Turkey. All countries involved consider that a prerequisite for this is the resolution of the Cyprus problem as a pipeline should start from the turkish occupied areas and from there to the coast of Turkey. In financial terms it is the most advantageous solution, but the open question of the Cyprus issue and the strained at present Israel-Turkey diplomatic relations render this scenario unlikely to be realised at the moment.
In these scenarios an important role will play the gas pipeline TAP, which will cross Northern Greece, namely Macedonia. As such, in the general design is also included the transportation of gas by ship from South Eastern Mediterranean to Northern Greece and the connection with the TAP pipeline.