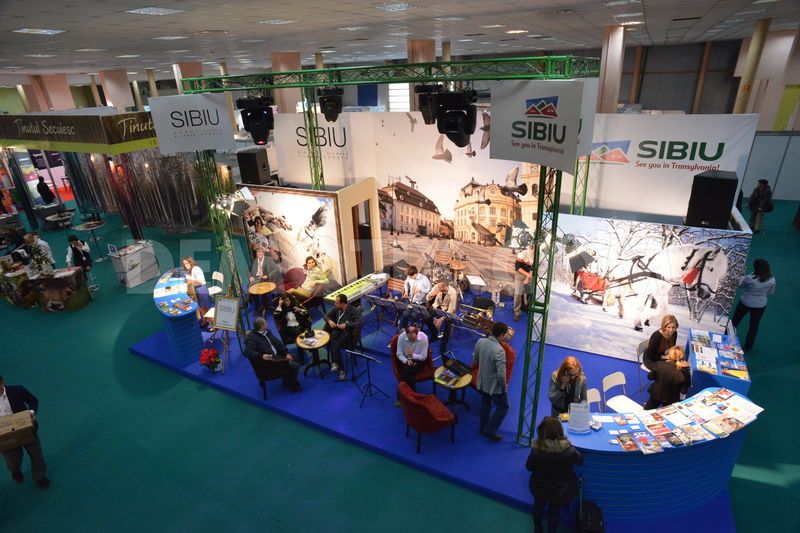 Review by Christos T. Panagopoulos –
Over 200 companies of Romania, Austria, Bulgaria, Egypt, Germany, India, Indonesia, Jordan, Israel, Italy, the Republic of Moldova, Slovakia, Poland, Turkey and Hungary in the period November 14 – 17 will participate in the 30th edition of Romania's Tourism Fair.
On an exhibition area covering approximately 10,500 square metres, travel agencies, hotel keepers, domestic and international promotion agencies will provide Romanians holiday packages both for Christmas and the New Year's Eve, but also for the 2014 spring-summer season.
In the autumn edition of Romania's Tourism Fair, a number of 55 travel agencies, ANAT members, will present their offers for the winter season, but also some of the spring-summer packages. The nine tourist promotion agencies, members of the Federation of Tourist Promotion Associations, will also be present in the event.
The offer in the balneal resorts will be presented by 25 members of the Employers' Organisation of Balneal Tourism (OPTBR).
At the same time, Romexpo will also host Romhotel — the international show of equipment, amenities and furniture for hotels and restaurants, reaching its 21st edition.
The ones visiting Romhotel will find producers and distributors of furniture and specific equipment for accommodation structures, public food units, catering, fast-food, professional kitchen accessories, cleaning and hygiene, cosmetics for hotels and restaurants, producers and distributors of electronic equipment, audio-video, soft and hard ware for accommodation structures and public food units.
The two events gather over 300 companies, on an exhibition area covering about 13,000 square metres.
Source: Agerpres