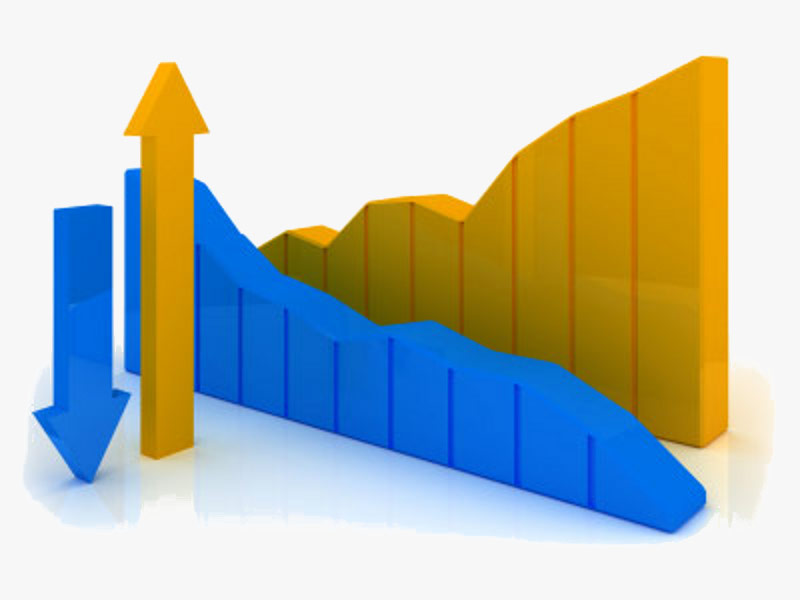 IBNA Special Report/IBNA hears from former ministers, MPs, business people, experts of economy and finance, merchants and consumers
By Edison Kurani
A debate is taking place in Albania over the first 300 days of the left wing government in office. The majority led by prime minister Edi Rama says that the country is marking progress, that the economy has started to breathe by seeing a modest growth and that new jobs are opening. Rama says that the new taxation package has led to a fall in taxes and as a result, it led to an increase of incomes for nearly 97% of Albanians.
But, opposition doesn't agree with this, but neither do business representatives and consumers. Some of them say that taxes have increased significantly and criticize the removal of the flat tax. For some others, the main concern consists on the frequent reforms that are made and which create insecurity for investors. Meanwhile, small businesses and the citizens mainly complain for  a fall in purchasing power.
Basha: 300 days of failure in the economy
Leader of the Democratic Party, the largest opposition force, Lulzim Basha, says that during the first 300 days of the left wing government, the economy has "successfully failed". Basha explains as to why he believes that the Albanian economy is performing poorly. He says that the opposition is trying to make transparency and stresses: "We don't make up figures and this is the most important step of a European standard for the Albanian opposition. This is the situation and we all agree on this".
Basha says that the government is the only one which attempts to misinform or to conceal official figures. According to him, there is a motive for this: "It has a motive to do this, because it's responsible for the situation. This situation is not a continuation of a trend and neither is it a result of a deteriorated foreign global crisis".
According to Basha, the government's figures "indicate an increase of debt, fall in the emigrants' remittances, drop of profits for companies, increase of trade deficit, the lowest consumption in 15 years, thus, a drastic fall of consumption and fall in savings".
IMF and INSTAT figures
Based on the chart published some time ago by the International Monetary Fund, the Albanian economy was not in a recession. According to IMF,  during the crisis, Albania's growth was in line with the average of the region and it has remained in positive territory without falling in recession. But, IMF has said that the country has gradually lost the pace of growth due to the pressures of global crisis.
For 2013 and this year, according to INSTAT, GDP has seen a modest growth. The first quarter of 2014 has seen a growth of 1.65% of GDP compared to the same quarter of last year.
The chart drawn by INSTAT shows that the extracting industry has dominated the growth. Meanwhile, construction and transport have fallen by -5.3% and -25% compared to the same quarter of 2013. Other domains such as industry, agriculture, commerce and hotels and restaurants have also seen a fall.
Bode: Investments have significantly fallen
Ridvan Bode is one of the most prominent experts of economy in Albania. He says that during the first year of the government in office, there's been less consumption and less savings and the level of investments has fallen too.
Former minister of Finance, currently an MP, says that with the introduction of progressive tax, the food trade has not grown compared to a year ago".
According to him, budget expenses have also seen a fall. "Public consumption or state budget expenses are around 80% less than the same period a year ago and public investments are around 160 million less. These investments are the most important part in terms of boosting public consumption in the economy".
Investments in the economy are another indicator for investments in the ecnomy. Even during the global crisis, one third of GDP has been invested in the economy and this has been the best assurance of the positive performance of the Albanian economy and an indicator of the domestic enthusiasm of this economy. Bode says that in the first quarter of 2013, where he was a minister for the first three quarters, investments almost came to a halt. "The government declared that it would review concessionary contracts, it annulled a part of them and it immediately introduced corporation tax. The drop of that part of GDP which is invested in the economy by one fifth of GDP today, seriously threatens tomorrow's economy", Bode notes.
"Public investments continue to remain blocked and even though the government is constantly declaring that it's paying arrears for companies, in six months, it has paid 160 million USD less than the same period a year ago", adds Bode.
Meanwhile, the financing of foreign investments which would be a source for economic growth, is around 60 million USD less than last year.
Is there growth or not
In his public speech for the first 300 days of the government in office, prime minister Rama said "we have increased consumption and welfare for over 90% of Albanians".
Former minister Bode says that figures tell a different story. He refers to the last report issued by INSTAT when he says: "Consumption comprises over two thirds of the GDP in our economy and INSTAT confirms that the growth of consumption is the poorest of the last five quarters of 2013 including the first quarter of 2014. Consumption of hydrocarbons has hit a historical low for the past 15 years".
Lending is not growing, deposits yes
Lending for the economy is shrinking in a progressive way on a monthly basis, thus, its growth is negative. Data of the Bank of Albania show a significant increase of deposits compared to the lending for the economy. In April 2014, based on statistics, 57% of deposits were given out as loans.
For Mr. Bode, this is an all time low. He says that there's a fall of lending during the current year. "Financing has been 20 million USD less than the same period a year ago", says Bode.
Spaho: Taxes went up, revenues fell
Expert Edmond Spaho, MP, says that with the increase of taxes, revenues have fallen. He recalls the promises of the left wing and compares them to the current situation. "When Rama and Meta came in power, they promised a reduction of taxes for 95% of the population of the country, the simplification of the taxation system and a real planning in the collection of revenues, a fiscal policy which would not increase budget deficit and public debt and that they would boost up investments, payment of businesses on time and the refund of VAT on time. Today, after 300 days, the truth tells a different story. Public debt increased within several months by around 1.5 billion USD, going over the 70% threshold of GDP, while budget deficit for 2014 was forecasted for the first time to be over 5% of GDP. The promise to reduce taxes saw an opposite direction, increasing within a short period tax on profits by 50% excises for several basic products, tax on road circulation and the tax on wealth was doubled. 300 days after the inauguration, Rama's and Meta's propaganda suggest that revenues from taxes and customs have exceeded every forecast".
Florion Mima: The removal of the flat tax was a mistake
Former minister of Economy, Florion Mima says that the lifting of flat tax and its replacement with the progressive tax was a mistake by the new government. "The flat tax was a precious stone in the Albanian fiscal crown, but it was removed. Corporation tax was increased, along with health insurance contributions, excises, tax on circulation, etc. Meanwhile, the prime minister says that taxes were reduced for 97% of Albanians. Albanians may put their hands in their pockets and count what they are left with after paying the taxes and then they can choose who to believe: their pocket which is being emptied or the prime minister which is trying to feed them with an empty spoon".
Ruli: More attention must be paid to rural areas
Genc Ruli  MP and former minister of Agriculture and Food, says that the new government must pay more attention to rural areas. According to him, these three hundred days have seen on investments in rural areas.
Ruli says that 300 days are not enough for a government to implement great transformation policies and significant changes. But, he adds that "300 days are enough for someone to understand the mentality, will, energy and ambitions of a government".
Ruli criticizes the fact that according to him, in this first year of the government in office, not even a single kilometer of rural road and not even a kilometer of irrigation or drainage canal were built.
Tabaku: Employment is an important problem
Former vice mayor of Tirana, current MP, Jorida Tabaku says that the loss of jobs is the biggest suffering of the economy.
In fact, employment has been one of the most important domains of the electoral campaigns of every party. Rama used to say that Albania had 1 million unemployed people. He promised 300 new jobs in four years.
Tabaku says that unemployment is a delicate issue and appeals to young people and women. "In March 2014, 31% of young people of this age group declared that they're looking for a job. One in three young people is unemployed. This is the highest figure since this survey on employment has started. It's sad to see the figures of employment for women, where the number of unemployed women is around 2.7% higher than 300 days ago and employment has fallen by 1.5%", says Tabaku, publishing the data of the survey conducted in the recent months.
Zhilla: Careful with the drastic suspension of economic schemes
Head of the Chambers of Commerce of Albania, Ilir Zhilla says that the government is wrong for criticizing the economic situation in the country, like it did when it was in opposition. "The first mistake of the majority is that it continues to launch unreal criticism against the economy. The government has damaged consumer confidence".
Talking about economic schemes in agriculture that the previous government launched, Zhilla says that "they're economic assets for the state, because several years are needed to establish a system, but the system needs its time to consolidate and these schemes were suspended". Zhilla says that they can be suspended gradually and not immediately, as this would damage the confidence of investors.
Kalo: Legal insecurity is damaging
Perparim Kalo, of the association of foreign investors, says that legal insecurity damages businesses. "In my 20 year experience, I've seen efforts being made for the ownership of land. The implementation of laws and new norms often bring confusion, but legal insecurity is what damages businesses the most".
Small businesses: Turnover has fallen
Dritan is 38 years old and he lives in Tirana. He has lived a long time as an emigrant in Italy and Greece. A few months ago, he was repatriated because he had breached the deadline of his stay. Dritan says that with a few savings that he had, he opened a small shoe shop. "It's been two months that I've opened my shop and now I will close it because there are no sales. One may notice that shoemakers have increased in number, because people are repairing their shoes instead of buying new ones like before".
E. Hoxha is a merchant in Tirana. He expresses his concern about the fall of his turnover. According to him, this causes a chain reaction and above all, more unemployment. "Unemployment is seeing dramatic levels. There are no investments, no new plants, no new malls, no new businesses which would open new jobs". /ibna/