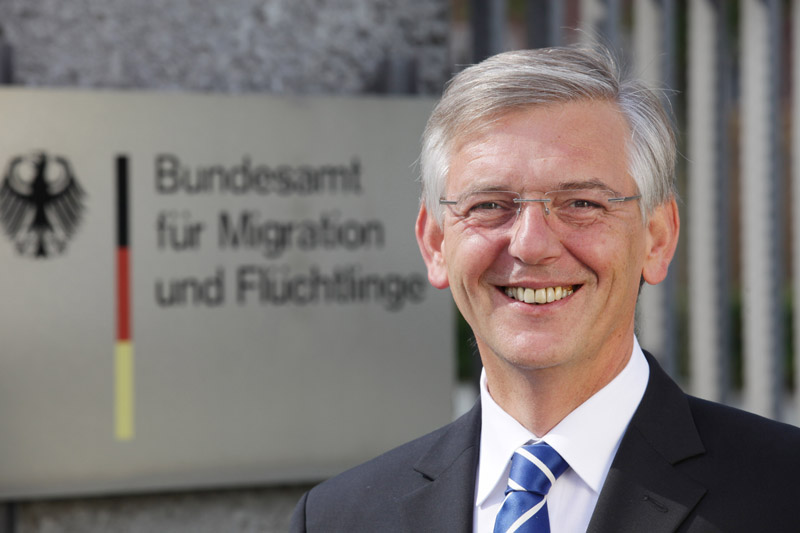 Tirana, 14 August 2015/ Independent Balkan News Agency
At least 30 thousand nationals from Albania have sought asylum in Germany in the past few months. They have given different reasons in their application demands, but most of them base their application on economic poverty and unemployment in Albania.
These figures are worrying for German federal authorities and also for local authorities.
President of the Federal Bureau of Emigration and Refugees in Germany, Manfred Schmidt, confirms that in a very short period, around 30 thousand asylum seekers from Albania arrived in the country.
"We have a large number of asylum seekers here in Germany. An estimated 450 thousand asylum seekers have arrived this year. The country where the majority of them come from is Syria, but what worries us most is that Albania is on the second place. In a very short time, we've had around 30 thousand applicants. These asylum seekers from Albania have very little chance to be granted asylum in Germany. The reasons that they give in their asylum application are very weak", says Manfred Schmidt.
According to him, Albanian asylum seekers who are currently in Germany, will be repatriated through a fast track procedure.
"We have started to speed up the procedures for the repatriation of Albanian asylum seekers in their country. In a month, there were 5 thousand rejections and asylum seekers will return to Albania", Schmidt says.
Also, there's an agreement between German lands, in order for asylum seekers to remain in the accommodation centers where they are initially placed and not be spread in other communes, as there will be a rapid decision on their asylum cases.
But why are Albanian asylum seekers being turned down?
Schmidt says that the reasons that they give are far from meeting the criteria. "We are in the process of deliberating the cases of asylum seekers coming from Albania and their reasons are very weak".
Refusal may be only one measure taken against asylum seekers, as there may also be other measures. "They will not be allowed to enter Germany anymore and they will not be entitled to a stay permit", Schmidt declares.
Given the large number of refugees to Germany and the tense situation in refugee camps, the scheduled summit on asylum was decided to take place earlier than planned, therefore it will be held next month on September 9 and not in November.
This summit will be held between the federal government and governments of the German lands with German chancellor, Angela Merkel. Proposals do not rule out the possibility of reintroducing the visa regime.
This is the second conference between chancellor Merkel and the heads of lands. The first conference was held on June 18 and it discussed issues relating to asylum seekers, as their number increased drastically.
The new high level meeting is also expected to discuss the rising number of safe countries of origin and the inclusion of Kosovo, Albania and Montenegro on this list.
Last year, Serbia, Bosnia and Herzegovina and FYR Macedonia were declared safe countries.
This classification enables a shorter procedure of asylum and a quicker deportation toward the country of origin.
According the Federal Bureau of Emigration and Refugees (BAMF), the inclusion of Serbia, Bosnia and Herzegovina and FYROM in the list of safe countries of origin, has led to a fall of the numbers of asylum seekers from these countries.
Thus, in the second half of 2015, the number of asylum seekers from Serbia, Bosnia and FYROM to Germany grew by only 23% as opposed to previous months.
Meanwhile, the number of asylum seekers from other countries of the Balkan which are not considered to be safe, grew by 515%.
According to BAMF, the rate of refusals for asylum applications from the Balkan countries is 99%.
According to BAMF, 85% of all asylum seekers coming from the Balkan to Western Europe, seek asylum in Germany. /ibna/