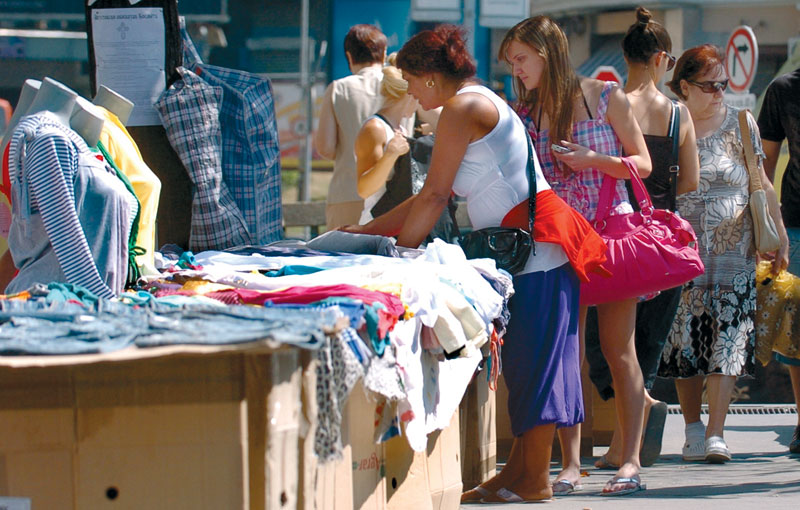 IBNA Special Report
Pristina, September 17, 2014/Independent Balkan News Agency
By Elton Tota
Informal economy is prospering in Kosovo although government authorities have taken measures to crack it down and to stimulate other forms of the legalization of new businesses.
Based on official statistics for 2013, informal economy in Kosovo amounted to 1.4 to 1.8 billion Euros, or 27 to 35% of GDP.
Economy experts say that what is damaging the formal economy is the large number of operators who have not become part of the taxation system. Out of 45 thousand active businesses, only 20 thousand of them have registered for taxes.
Head of the American Chamber of Commerce in Kosovo (ACCK), Arian Zeka says that the full registration for taxes and the installation of fiscal equipment along with a more rigorous monitoring, are the best way to fight informal economy.
Meanwhile, the head of the Kosovo Chamber of Commerce, Safet Gerxhaliu considers informal economy as a cancer for the state of Kosovo.
He says that the lack of institutional efficiency and corruptive practices are leading Kosovar businesses to invest in dishonest ways.
A while ago, government of Kosovo introduced the action plan of the fight against informal economy, which dominates industry and tourism and not only ambulant vendors on the road. But, so far, no results have been seen.
Citizens say that at a time when the government of Kosovo doesn't open new jobs, then they are forced to find informal ways to survive.
"I have a small construction company, but I have not registered for taxes, because I cannot afford them. My profit is small and I cannot afford the high taxes", says A.B, 52 from Pristina. /ibna/