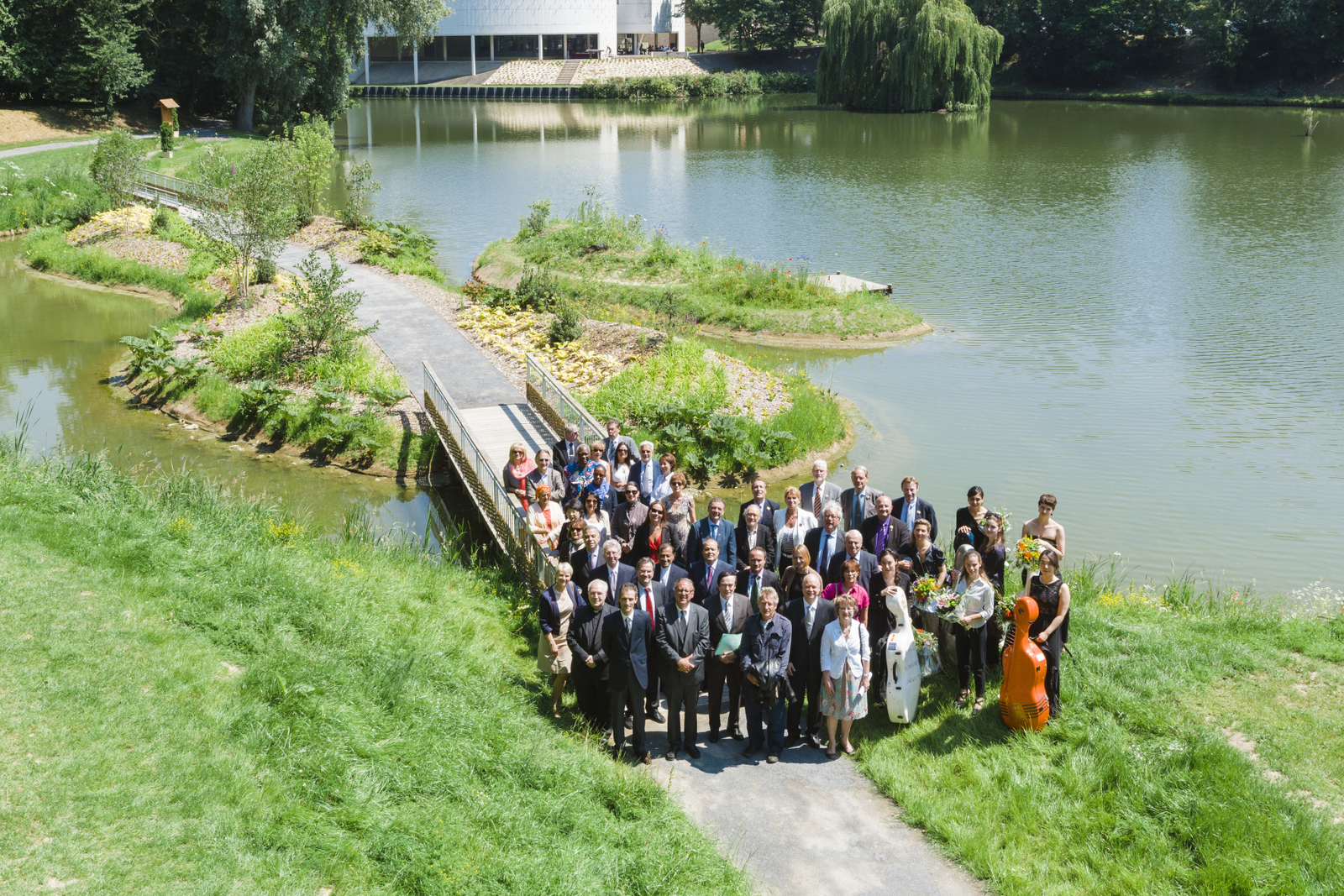 Numerous UNESCO ambassadors and representatives from more than 30 countries accepted the Conseil Général de la Somme's invitation to commemorate the centenary of the Great War. On the 2nd July 2014, they travelled to Péronne (Somme, France) to attend the inauguration of the symbolic landscape creation, the Garden of the
Sixth Continent, a planetary garden dedicated to peace and meetings between the youth of the world. The garden was designed by landscape artist Gilles Clément on the Cam Pond, next to the Historial of the Great War, an internationally renowned museum of history.
During this occasion, the 80 ambassadors and international representatives discovered the piece of music "Visions de Guerre", composed by young pianist Anne de Boysson, and performed, under the artistic direction of Ophélie Gaillard, by five celebrated young cellists from the five continents.
"The Somme Welcomes the World", is the Somme and its inhabitants, the Samariens, slogan for a commemoration of the Great War focused on youth, the world, peace and future.
Countries in Péronne :
(RSA, Armenia, Australia, Austria, Belgium, Bulgaria, Canada, People's  Republic of China, Cuba,  Germany, Island, Kazakhstan, the Democratic Republic of the Congo, Lebanon, Lithuania, Nicaragua, Panama, Sri Lanka, Sweden,Tanzania, Tunisia, Vatican, Great Britain, New-Zealand, Arabe league countries…)