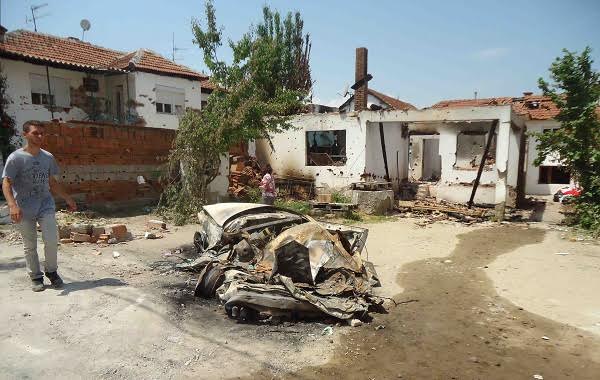 Skopje, 11 August 2015/Independent Balkan News Agency
By Naser Pajaziti
It's been three months now since the armed clash between Macedonian security forces and an armed group comprising of former members of the National Liberation Army in a Kumanovo quarter.
Three months after this event, the residents of the area with over 60 homes destroyed, have been compensated by the state.
Minister of Local Government, Lirim Shabani declared that the government has fully compensated the damages identified by the government commission and the residents themselves.
"We have made maximum efforts to restore normality and trust among the citizens following that event. We have compensated all damaged and paid the rent for all those households who didn't have a roof under their head during the recent months, after their houses were destroyed", minister Shabani declared.
But, a part of the residents say that they're not happy with the compensation that they have received.
"I have expected real compensation and not based on their evaluation. They don't know what I had in my home. I'm not saying that there have been abuses, but we want real compensation and evaluation", says a member of Ajdini family.
On the other hand, a trial is expected to start in September on the clashes taken place in Kumanovo on May 9.
Authorities in the country have arrested over 30 people, who are suspected of being members of an armed group which had been operating in Kumanovo.
A part of the arrested people are known veterans in the wars in Kosovo and FYROM, while the two leaders of the group, Beg Rizaj and Mirsad Ndrecaj from Kosovo, remained killed.
The May 9 and 10 clashes in Kumanovo led to the killing of 8 police officers and 14 members of the armed group. Meanwhile, 30 police officers remained wounded.
The international community has demanded an international inquiry on this event, while such request has also been articulated by authorities in Albania, Germany and several West European diplomats in Skopje. /ibna/