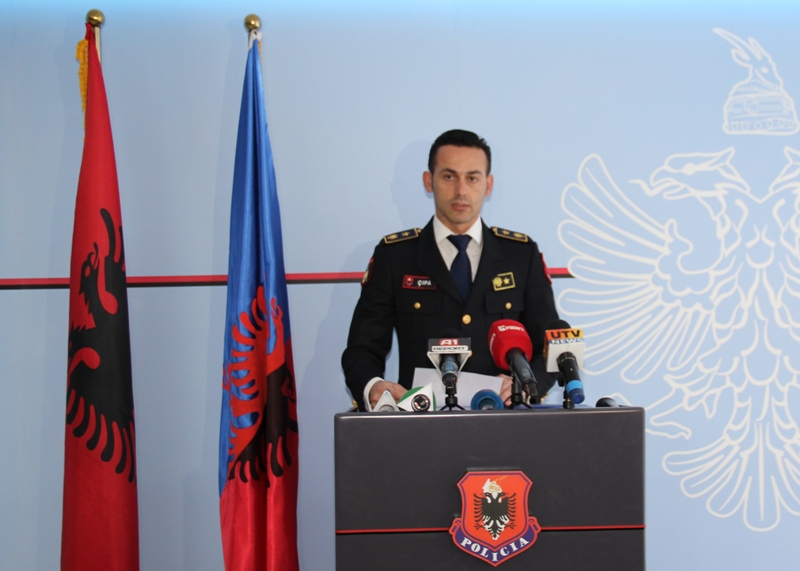 Tirana, May 2, 2014/ Independent Balkan News Agency
Following an inquest that it conducted, the Prosecution has applied a court order by impounding properties and businesses amounting  to 3 million Euros.
Chief police of Tirana, Ardian Cipa declared during a news conference (photo) today that 13650 square meters of land have been seized in the village of Marikaj along with 8 vehicles under the ownership of Alekdander Spiro Cavo accused of "Laundering the proceeds of crime".
Aleksander Cavo has been arrested in September 2013 in Albania, following an international arrest warrant issued by the Court of Rome, Italy. Cavo had been declared wanted for the international traffic of narcotic substances.
Along with the process of extradition, Albanian authorities started to verify the assets of this citizen in the Albanian territory.
The inquiries concluded that Cavo owned properties in Marikaj, an industrial area populated with businesses. Cavo also owned "Victoria-AL" company which dealt in the import and export of security appliances and international transport of goods.
This business was seized by police. Police also seized 8 lorries used for international transport and two luxury cars.
"These properties which appeared to be registered on the name of Aleksander Cavo and which amounted to 3 million Euros worth  of value, have been impounded", said Cipa.
Sources from the inquiry team told IBNA agency that they've found facts that proof the suspicion that the land and transport company have been created based on the incomes generated by Cavo's criminal activity.
This was also confirmed by Mr. Cipa when he said: "The assets are suspected to be proceeds of crime or of the production and sale of narcotic substances carried out by Cavo". /ibna/