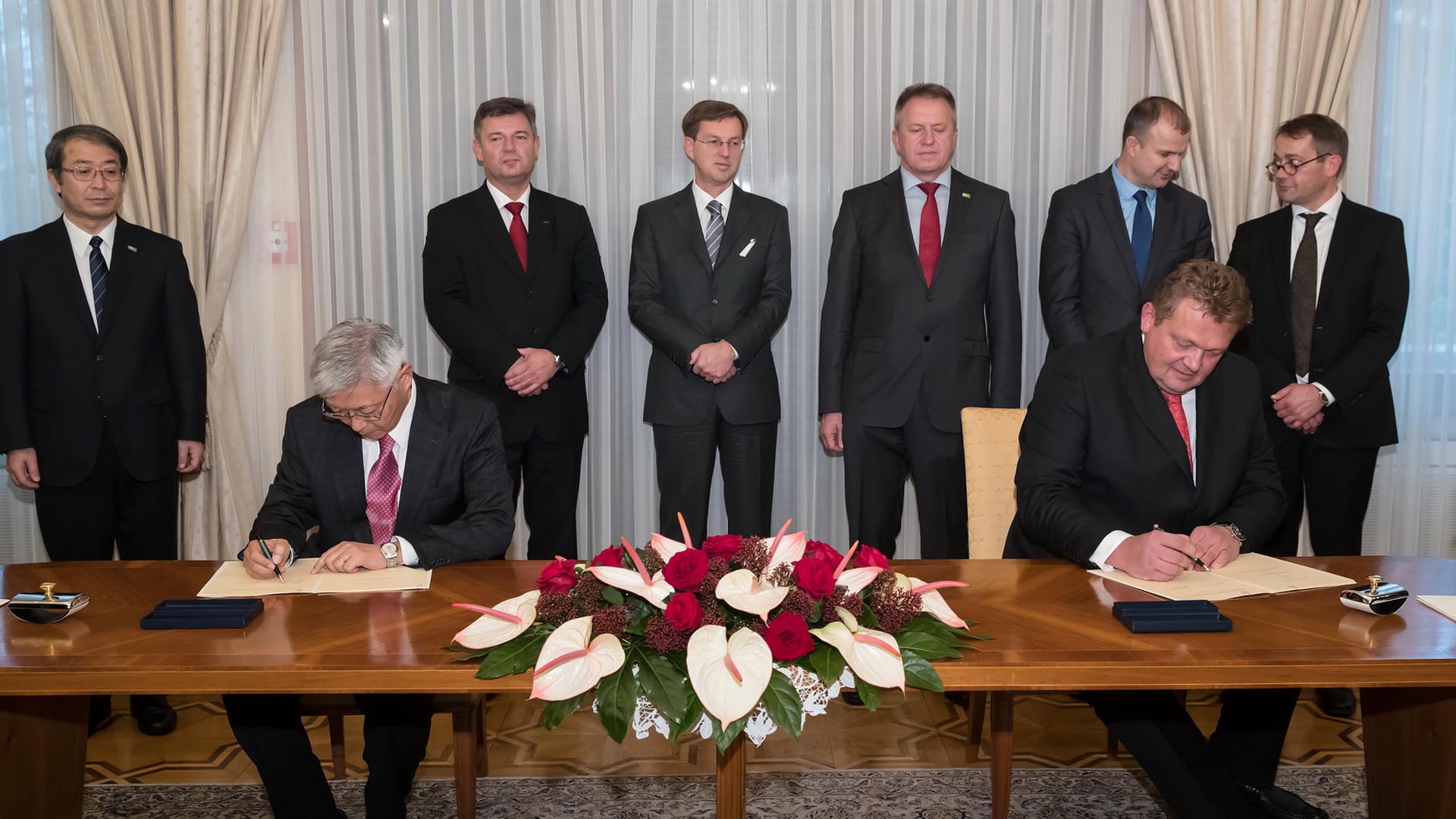 Slovenian ELES and Japanese NEDO successfully continue their three-year smart technology project which is energy-focused and it now enters stage number 2.
Slovenia benefits from the Japanese technological know-how and develops "smart electrical grids in the areas covered by the electricity distributors Elektro Celje and Elektro Maribor", STA says, while the second phase it now enters will be about smart communities.
In total, the project will cost 50 million euros and is co-funded by the Economy Ministry.
The 2016 press release as published on the NEDO official site
On November 25, 2016, the Ministry of Economic Development and Technology of the Republic of Slovenia and NEDO signed a memorandum of cooperation (MOC) for a smart grid and smart community system coordinated research and demonstration action.
NEDO also signed a minutes of meeting (MOM) with the Slovenian Ministry of Infrastructure. In addition, NEDO reached agreement on joint implementation of the action and signed a memorandum of understanding (MOU) with ELES, d.o.o., the state-owned electric transmission system operator in Slovenia.
The plan 
In the action, two electric distribution companies in Slovenia will introduce a cloud-based integrated distribution management system (DMS) and distribution units controlled by the DMS. It will demonstrate a voltage control function with advanced power distribution management technology that utilizes information communications technology (ICT), and a restoration function for power outages. The action aims to create a business model for small- to medium-sized electric distribution companies.
In Europe, the need for smart grid distribution systems is increasing rapidly with greater use of photovoltaic (PV) power generation. Demonstrations of Japan's power distribution technology in Europe have shown to be very important in raising the status of Japanese smart grid technology.
NEDO agreed on a joint demonstration action with the Slovenian state-owned electric transmission company ELES, d.o.o., and signed a memorandum of understanding (MOU). NEDO selected Hitachi, Ltd. as its entrusted party for the action, and chose Mizuho Bank, Ltd. to support Hitachi in developing a business plan. The demonstration action will be implemented for three years until October 2019, and aims to demonstrate appropriate voltage maintenance and reduced power outage time.
Furthermore, it aims to establish a business model which targets small- to medium-sized distribution companies in verifying and utilizing functions that will resolve issues in Slovenia and other EU countries with similar problems by building a DMS*. It will also take advantage of a cost-efficient cloud-based service for the distribution systems of the two electric distribution companies in Slovenia.
How politicians perceive this co-operative scheme and the other investments
The Slovenian Prime Minister Miro Cerar has said that "High-tech projects such as NEDO will enable Slovenia to rank among the most advanced countries". The country's premier sees the NEDO project as the first step to a long-term strategic co-operation between Slovenia and Japan, "which we've already upgraded with some investments".
On the Japanese side, Tokyo's representative, the Japanese Ambassador to Slovenia, Keiji Fukuda could not but agree that such investments are important.
As Japan looks upon the fruitful future of this joint plan, other Japanese companies are convinced of the "scheme's" success having already mapped out their investment plans in Slovenia. Robotics giant Yaskawa "is building a new robot factory in Kočevje", according to STA, "while Japanese Sumitomo Rubber Industries group plans to build an elastomer production plant in Logatec near Ljubljana."…. / IBNA
Main Photo: The two sides at the signing of the agreement, 2016 / Courtesy of ELES