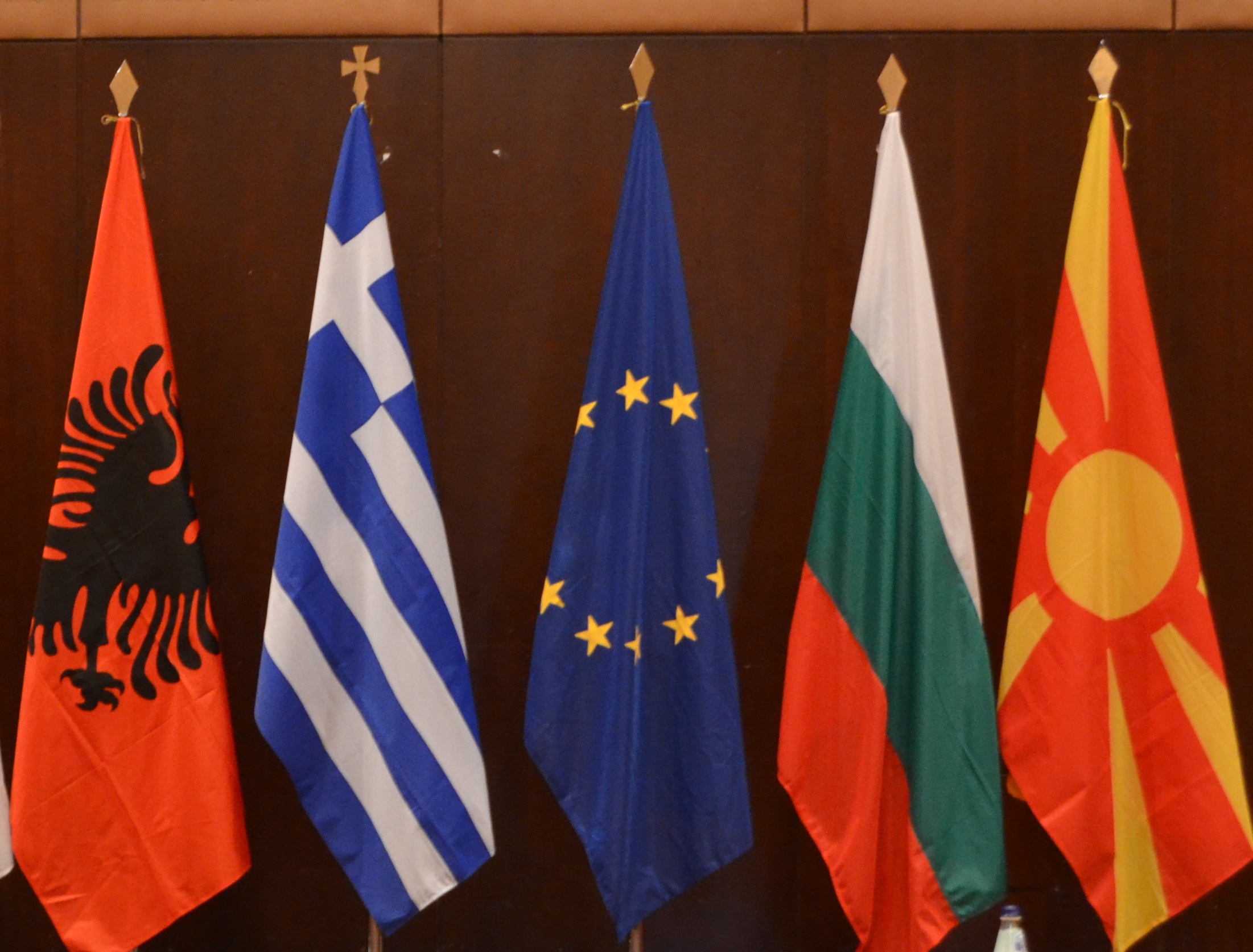 At the initiative of the Greek Minister of Foreign Affairs, Nikos Kotzias, the 2nd Ministerial Meeting of Greece, Albania, Bulgaria and the former Yugoslav Republic of Macedonia is held in Thessaloniki on 4 and 5 October. This meeting, which is part of a broader strategy of Greek diplomacy to strengthen regional stability and cross-border cooperation between the neighbouring countries of the southern Balkans, is taking place this year with an expanded agenda, as a continuation of the recent contacts Mr Kotzias had with his counterparts in these countries on the sidelines of the 72nd UN General Assembly.
The purpose of the Meeting is to establish institutionalized co-operation between these states on issues of common interest and strategic importance, such as the challenges they face in dealing with security and tackling extremism, terrorism and radicalisation. Moreover, the countries of the region have faced the unprecedented refugee and migratory crisis, the consequences of which are still felt to a greater or lesser extent in all states.
In this context, participants will be invited to explore joint actions to promote a comprehensive approach to these issues, on the basis of European values ​​and good neighborly relations – elements which are also basic prerequisites for the European course of the whole area. The exchange of good practices and cooperation at both the official level and among representatives of civil society, universities, think tanks and other bodies is also an objective of this second Ministerial Meeting.
In addition to the Foreign Ministers, the Ministers of the Interior will have the opportunity to discuss strengthening cooperation on issues related to the fight against terrorism and organized crime. They will also exchange views on promoting cross-border cooperation on immigration, return, trafficking and trafficking networks. On the occasion of the assistance provided by Greece to neighbouring Albania in response to the devastating fires that hit the country last summer, Interior Ministers will also discuss issues of strengthening co-operation in the field of firefighting. On the Greek side, the Deputy Minister of Citizen Protection, Nikos Toskas, will participate in the Ministerial Meeting.
As part of the development of a positive cooperation agenda for the wider region, this second Ministerial meeting also includes the issue of developing synergies in the energy sector. With a view to enhancing energy security and promoting the interconnection of energy networks, the competent Ministers will have the opportunity to present their proposals and exchange views.
The goal is for this 2nd Ministerial Meeting to once again be a vehicle of honest and open dialogue on issues of common interest, giving a strong political message: Strengthening stability and security, ie prosperity of the whole region, can be promoted more effectively through development of synergies and cooperation networks./IBNA