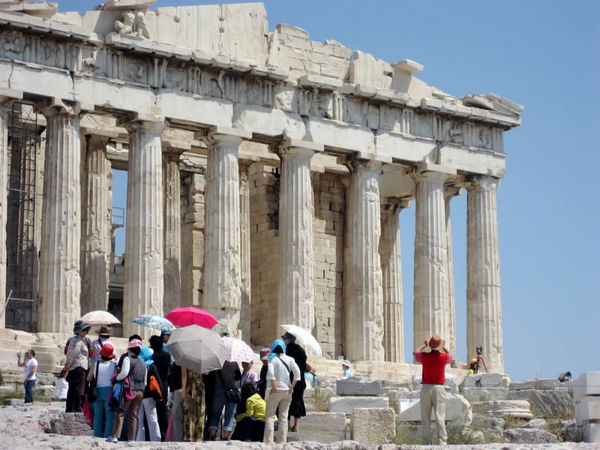 The Association of Greek Tourism Enterprises (SETE) reiterated its confidence that the target of 19 million tourist arrivals set for 2014 will be met.
According to SETE's data on international arrivals in the January-July period, all the major airports in the country posted double-digit increases in July; the highest rates were recorded in Athens (+31 pct), Chania (+22.9 pct), Mykonos (+39.9 pct), Santorini (+26.7 pct) and Kalamata (+62.5 pct).
Athens is still on a recovery trend with a higher than 25 pct increase in July and 31 pct rise in the seven-month period and is apparently set to overcome the 2014 target of 750,000 additional arrivals.
The number of foreign visitors in the country was up 17 percent in January-May this year, exceeding 3.5 million, while tourism revenues jumped 10.6 percent compared with the same period in 2013, the Bank of Greece (BoG).
Tourist arrivals from the EU 28 reached 2.069 million, up 18.7 percent compared with the same period last year. Arrivals from third countries increased 14.7 percent to 1.497 million, while arrivals from Eurozone countries increased 12.6 percent and arrivals from other EU countries increased 28.2 percent.