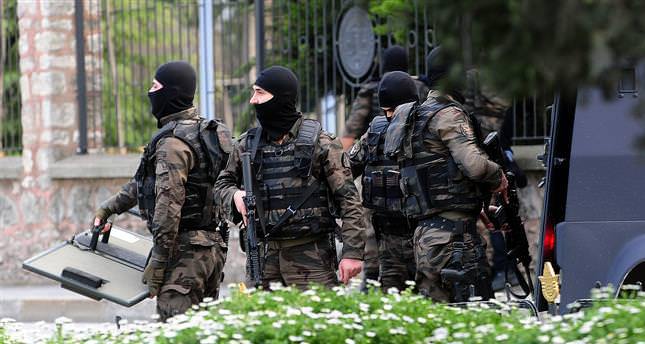 Two hundred and thirty eight suspects linked with the so called Islamic State were arrested by Turkish authorities in nationwide anti-terror operations over the past 11 days. The suspects were preparing to carry out attacks, according to a statement released by the Security General Directorate on Thursday.
The counter-terror operations were carried out by the police between October 22 and November 1, in 25 provinces.
From those detained, 96 are Turkish citizens and 187 foreign nationals, all with links to the terrorist group.
Sixty six improvised explosive devices, two kilograms of unidentified powdered substance, eight weapons, 405 pistol cartridges, a machete, and numerous organizational documents and materials were uncovered and confiscated during the raids./IBNA