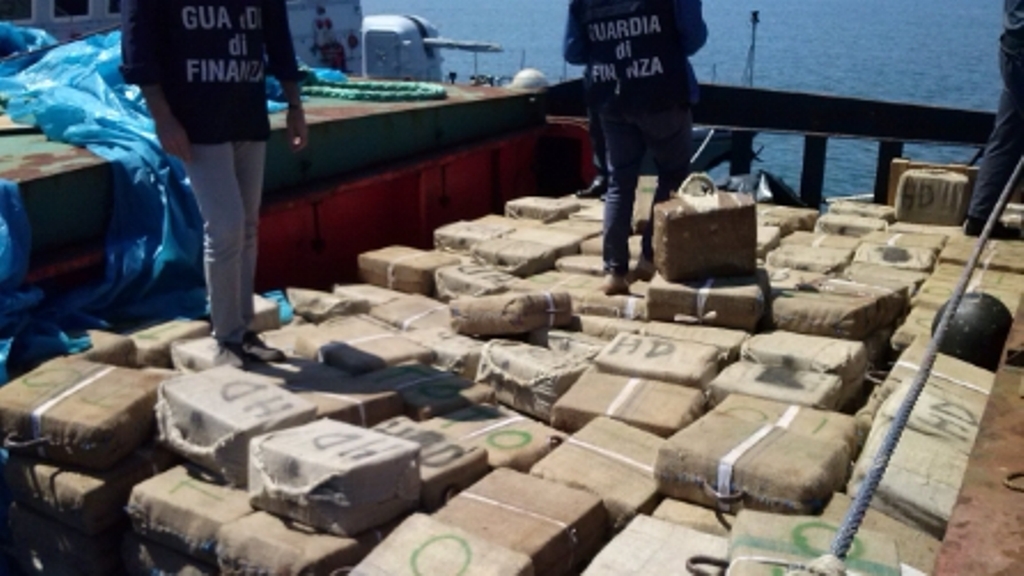 28 tons of marijuana heading from Albania to Italy through sea routes, have been seized by police this year. This is a considerable figure, but at the same time, it is higher than the amount seized in 2016, 22 tons. This indicates an expansion of the traffic of this narcotic substance in the sea route between Albania and Italy.
These figures have been communicated by Italian Police, according to which, these amounts of drugs have been seized in the Puglia region, mentioning the recent operation in the province of Foggia which led to the seizure of around 4 tons of marijuana and the arrest of three Albanian traffickers.
Meanwhile, the total number of arrested traffickers is 35 and the number of criminal group's collaborators is 20.
On the other hand, another important operation that Italian police mentioned was the one that led to the seizure of 814.6 kg of marijuana and the arrest of 2 Albanian traffickers in the waters of Gargano in March of this year, or the seizure of 2262 kg of marijuana and the arrest of another two traffickers in the bay of Vieste at the start of August. /balkaneu.com/