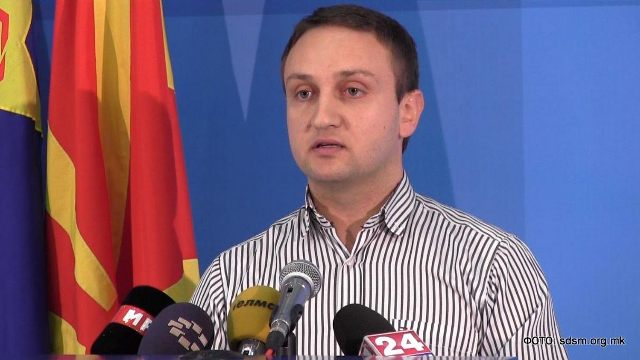 Skopje, 3 February 2016/Independent Balkan News Agency
By Naser Pajaziti
Deputy minister of Information Society and Administration, Aleksandar Kiracovski has revealed several documents which show that last year, a day after the events of 9 and 10 May in Kumanovo, the government has transferred an amount of 2,6 million euros in the accounts of three national private TV networks.
Kiracovski comes from the ranks of SDSM, which from last September was made part of the government which will organize the early elections.
Kiracovski accused three TV networks, TV Sitel, Alfa and Kanal 5 of having divided this amount of 2,6 million euros.
"These media which are under the control of VMRO-DPMNE leader and former PM Nikola Gruevski were paid in order to say that someone was preparing destabilization scenarios for the country", Kiracovski said.
According to him, this misuse of the media is a classical example of how Gruevski's power is creating a fake reality in the country.
SDSM member said that this what media in FYROM faces and that without creating the necessary conditions for free media, there cannot be free elections.
A police operation took place on 9 and 10 May in a Kumanovo quarter against an armed group of Albanian ethnics who had sought refuge in this quarter and which was made up of former members of KLA. /ibna/