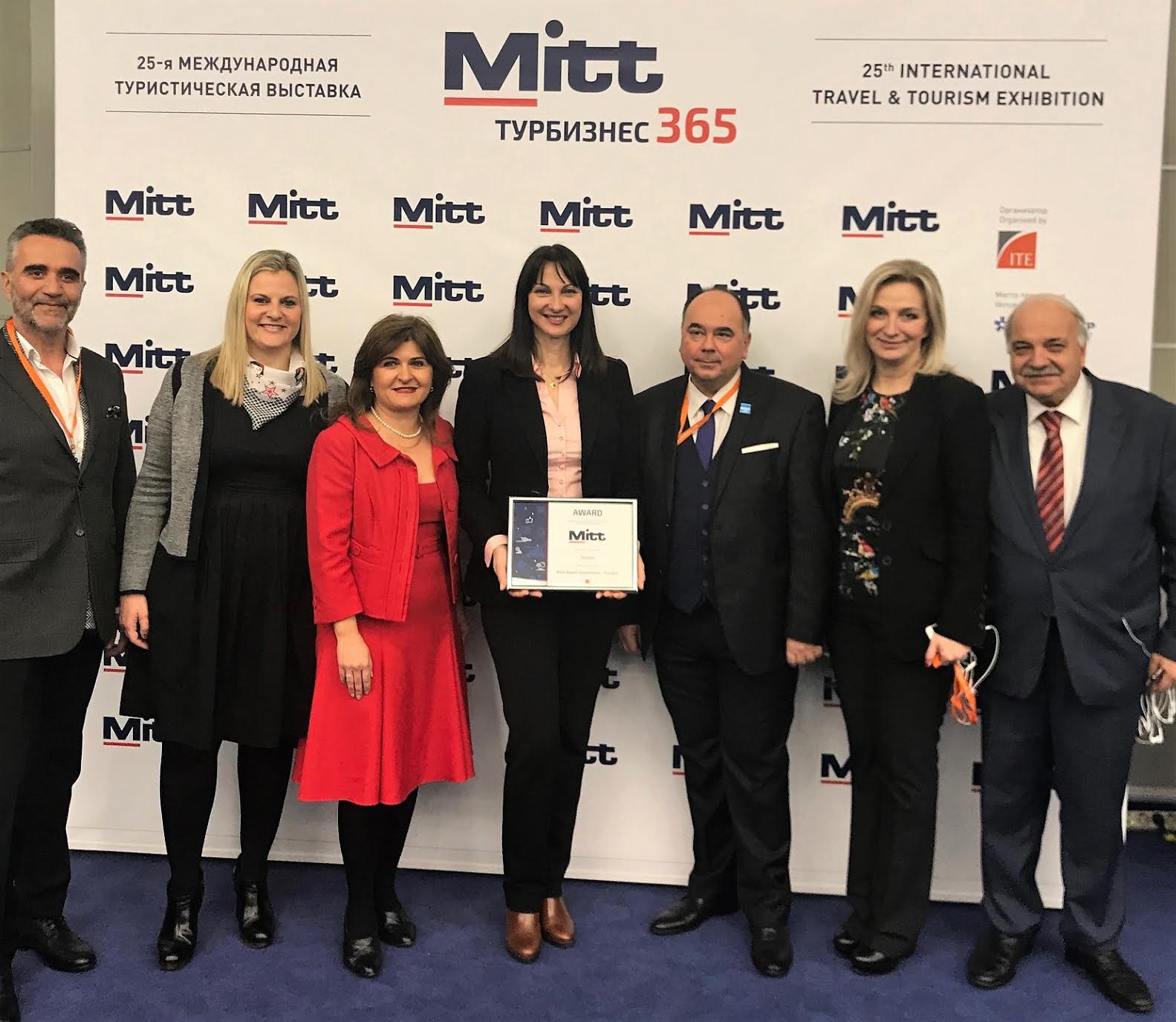 Russian tourists choose Greece to spend their holidays more and more as years go by. Their growing numbers make the Greek market 'betting' on them and their future choices.
Also, Greece and Russia enjoy the 2017-2018 Tourism year that is part of a broader framework of touristic co-operation between the two countries.
Tourism minister of Greece, Elena Kountoura headed the Greek delegation that participated in this year's (25th) MITT International Tourism Exhibition in the Russian capital, Moscow, where she received the first prize for Greece, as the top destination with the best beaches in Europe.
The Greek stand at the MITT is considered one of the best in Moscow's Exhibition.
Minister Kountoura had successive meetings with representatives of the most prestigious touristic associations and travel agencies of Russia for the development of their travel packages for the years, 2018-2019.
Greece's minister had the opportunity to give a press conference to Russian and international Media regarding the country's strategic policy in the field of tourism and the promotion of Greece as a 365-day holiday destination.
Some of the other officials that attended the MITT representing Greece were the country's ambassador to Moscow and its Consul Andreas Fryganas and Eleni Vakali respectively, Haralambos Karimalis and Aggeliki Chondromatidou of the Greek National Tourism Organization's (GNTO – EOT) board of directors and Polykarpos Efstathiou from the GNTO office in Russia …/ IBNA
Photos: Courtesy of the Greek ministry of Tourism