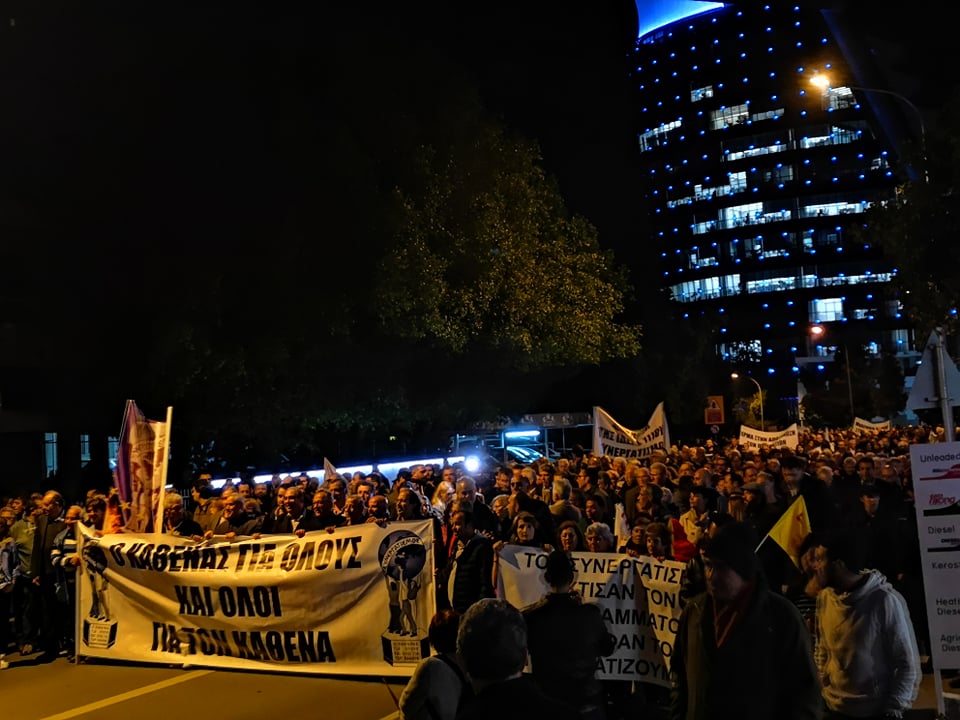 Protesters make their demands known through a petition
By Michalis Michael
Some 2,000 people, organized groups and trade unions gathered outside the Presidential Palace to protest on the developments that led to the collapse of the Co-op and the subsequent transfer of its good business to Hellenic Bank.
The crowd even arrived with a tractor outside the presidential palace, while their committee presented a petition that was handed over to President Anastasiades, where inter alia, there is reference to the indignation expressed by the organized groups about the "planned collapse of the Co-op and its closure, with all the tragic consequences for the whole of Cypriot society", as they say.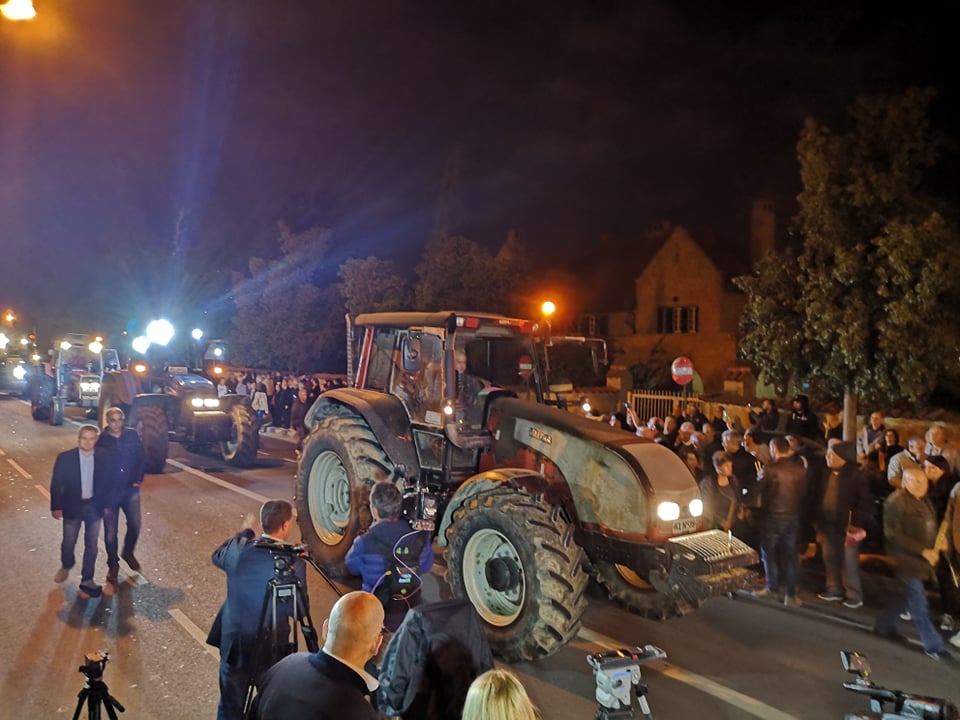 Political figures of the opposition were also present, such as Irini Charalambidou of AKEL and the left-wing member Stavros Malas, as well as the head of the Ecologists Giorgos Perdikis.
Prodromou on real estate
Earlier on Wednesday, the government's government spokesman, Prodromos Prodromou, made statements regarding the property of the Co-op.
The Government's decision remains, and its policy is that the state-owned real estate property of Co-op will be given to either the communities or public services, in order to be exploited, the Government Spokesman Prodromos Prodromou said today.
"We want to address all stakeholders. Today, the Council of Ministers reverted to a previous decision taken on 20 February and was informed of the progress of the work done in order to allocate property acquired by the state with the last year's decision for the merger of the Cyprus Co-operative Bank with Hellenic Bank. We remind that the state, with that decision for the merger, had rescued and acquired real estate worth a total value of 600 million euros, and a total of 2815 properties. A decision was taken on February 20 that at least a large proportion of these properties, those that are suitable, would be granted for use in either communities or other utilities. Although there has been a four-month deadline, the procedure has already begun, applications have been accepted, the list that exists and the legal procedures that are required are being examined, and the decisions will be announced as soon as possible. The government's decision remains, and the policy is that these properties will be handed over to either the communities or public services in order to be exploited", he said.
As mentioned above, the organized groups that gathered outside the presidential palace of Cyprus delivered a petition addressed to the President of the Republic of Cyprus Nicos Anastasiades./ibna