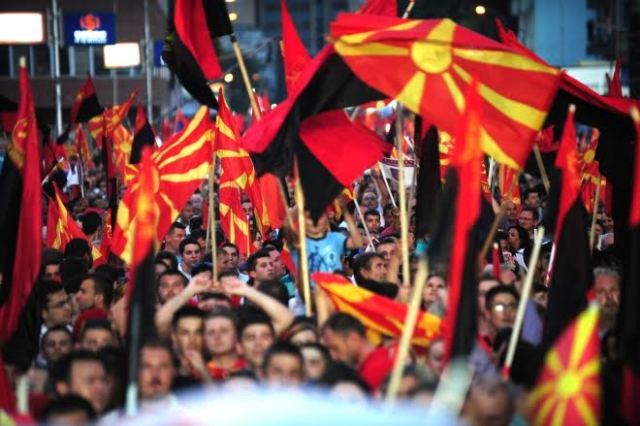 Skopje, 9 September 2016/Independent Balkan News Agency
By Naser Pajaziti
25 years after proclaiming independence from the former Yugoslav Federation, citizens in FYROM are disappointed and according to statistics from NGOs, youngsters are leaving the country as a result of the lack of perspective.
Ardian Saliu is 23 years old and he has just completed his business studies, but he says that there is no work and that he's forced to abandon the country. "There's no perspective here and there's no work. In all these years, we have only seen political crises. I don't see any hope here, therefore I want to leave the country", Ardian Saliu says for IBNA.
According to him, there's no hope that he can find a job in an institution, because employments there are political, while the number of private companies who have the capacity to accept more workers or experts of different domains, is small.
Data from the State Authority of Statistics show that over 400 thousand people of different ages, have abandoned the country during the past 25 years. The record number of young people who have abandoned the country from 2010 until 2013 was 180 thousand.
Natasa S, e pensioner, says that things were better in the past, while now, life has become more difficult.
"Everyone is fighting for money and power. This is the worst thing that is happening to Macedonia. There must be work for everyone, there must be no discrimination and fear. I have lived in Tito's Yugoslavia and it was different, because there was work and a future for the children, while today there's only crisis", says Natasa.
University professor and former MP, Mersel Bilalli says that the country is moving backwards.
"Macedonia is marking a serious stagnation. I can even say that it is moving 15 years backwards, because everything shows that if the country had continued its path of integration after 2006, in 2011, it would be a member of the European Union", says international law professor, Mersel Bilalli.
For 25 years in a row, FYROM has seen difficulties in the integration process. The country is not part of NATO, as it has not yet solved the name dispute with Greece, but even in the context of European integration, it has come to a halt, because of the conditional recommendation for the date in which the EU accession talks will start. /balkaneu.com/