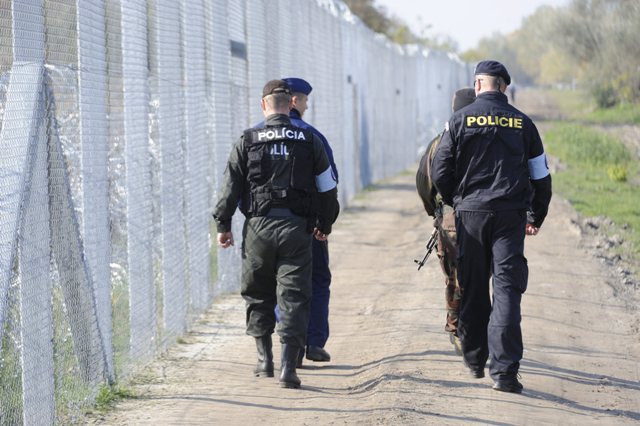 25 police officers have arrived today in Skopje to participate joint activities of patrols with local police on the border with Greece, the Sloval embassy in Skopje says.
The Slovak policemen will be stationed in the south of the country to secure the border in the region of the Dojran Lake.
The mandate of these officers is 30 days, subject to renewal.
So far, the Slovak Republic has sent 125 police officers to FYROM, while other 7 EU member countries are also helping FYROM to cope with the refugee crisis.
Slovakia also holds the presidency of the EU Council and one of the priorities is to cope with the refugee crisis from the countries of Middle East. /balkaneu.com/