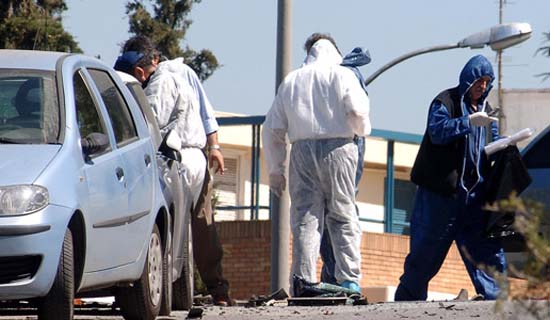 Review Hari Stefanatos
Minor damages were caused by the explosion of an improvised explosive mechanism at 3 am in an electricity cross-connect box on the crossroads of Philonos and Skouze, near the courts of Piraeus. There had not been a warning phone call, but the explosion did not cause any injuries to the passing citizens.
Men of the EOD Department rushed to the spot  to investigate the debris left by the mechanism, while the investigation has been taken over by the Counterterrorism Service.
(Source: Enet)