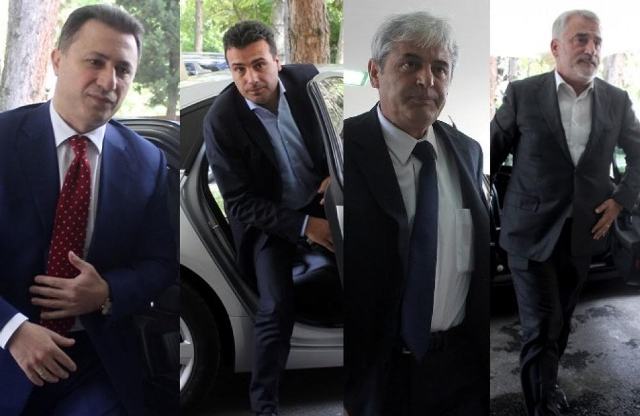 Skopje, 7 January 2016/Independent Balkan News Agency
By Naser Pajaziti
The largest political party in FYR Macedonia, VMRO-DPMNE has warned that if the April 24 elections are postponed, then the June 2 political agreement will be invalid. The reaction of this party followed rumors that the elections may be postponed for June, because the process of the holding of elections is being delayed and that not all the points of the political agreement have been implemented.
"We do not want to divert from the political agreement of June 2 and the holding of elections on April 24. This crisis must be solved as soon as possible and it must not be deepened. If the elections are postponed, then the political agreement will not be valid", said the spokesman of VMRO-DPMNE, Ivo Kotevski.
The postponement of the elections has been announced to take place on the occasion of the EU enlargement commissioner Johannes Hahn's visit, who will arrive in Skopje on 14 January to talk to the political sides in order for them to implement the points of the June 2 agreement, which was brokered by him.
SDSM in opposition doesn't comment on whether it is in favor of postponing the elections or not. This part has only demanded free and democratic elections. One of the criteria of the opposition is the cleansing of voters' lists, due to suspicions for fictitious voters.
"SDSMS' stance is very clear: we will not give up on holding free and fair elections and not criminal elections that we have seen up until now", said SDSM's leader, Zoran Zaev.
The opposition says that VMRO-DPMNE of PM Nikola Gruevski must not give up that easily from the June 2 agreement, because this agreement has been guaranteed by USA and EU.
Two Albanian parties, BDI and PDSH, which have also signed the political agreement, are against the postponement of the elections. These parties have said that the elections must not be postponed and that several pending issues must be solved.
Under the political agreement reached in Przino, PM Nikola Gruevski must resign after Orthodox Christmas and a new PM must be elected until 15 January. This PM will organize the 24 April elections. But the delays and gridlocks in the full implementation of the political agreement, have increased rumors for the postponement of the elections. /ibna/