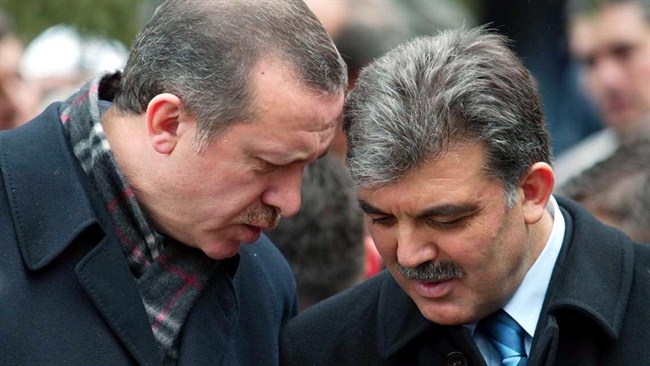 By Manolis Kostidis – Ankara
The scenarios for the succession of the Turkish Prime Minister Recep Tayyip Erdogan continue to surface in Ankara.
The columnist of the Turkish newspaper Yeni, Şafak Abdulkadir Selvi, who has good information from the government camp says the most likely scenario in the ruling AKP is that Erdogan will announce his candidacy for the presidency.
"If the Turkish prime minister becomes president and chooses the model of the weak prime minister, Abdullah Gül will not accept to become prime minister. He will remain in his statement that he has no political plans".
According to the Turkish columnist, four names are being considered for Erdogan's successor.
"The deputy prime minister, Bülent Arınç, is one of the key names along with Ali Babacan, who gives confidence to markets so as the people will not have the financial worries of the future. Also discussed are the names of Foreign Minister Ahmet Davutoglu, and former Transport Minister, Binali Yıldırım".
In Ankara it is stressed that the final decision in the AKP will be taken until the end of May, after the talks between Gul and Erdogan.
What will be considered a surprise is the Turkish prime minister not running for president but instead proposing Gul for a second term.
The presidential elections will be held in Turkey next August and for the first time in the country's history the President will be elected by the vote of the people, while up to now it was elected by a vote in Parliament.