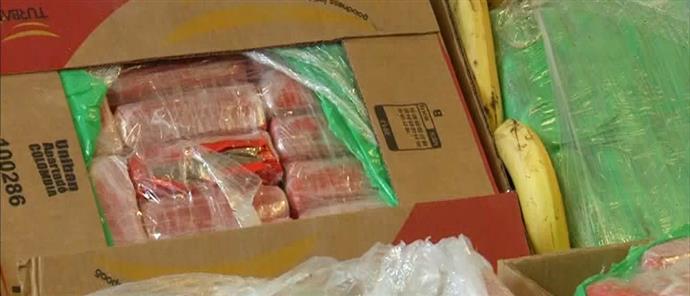 By Spiros Sideris – Athens
Three people – a Greek a Colombian and a Mexican – were arrested on Tuesday for participation in a circuit of cocaine trade.
According to information, the circuit used an apartment in Voula, in which 230kg of cocaine where found. The cocain was intended for the Greek market and had come from Latin America as a load of bananas.
The action of the circuit was revealed after many months of concerted research of  the Greek Police and the Financial Crime in collaboration with the greek division of the US Drug Enforcement Agency (DEA).
The investigations are ongoing and detailed announcements from the Police are expected on the case.
It remains unknown if this drug trafficking by Greeks and Mexicans is associated with the murder that was committed about two years ago and is investigated by the Homicide Department.