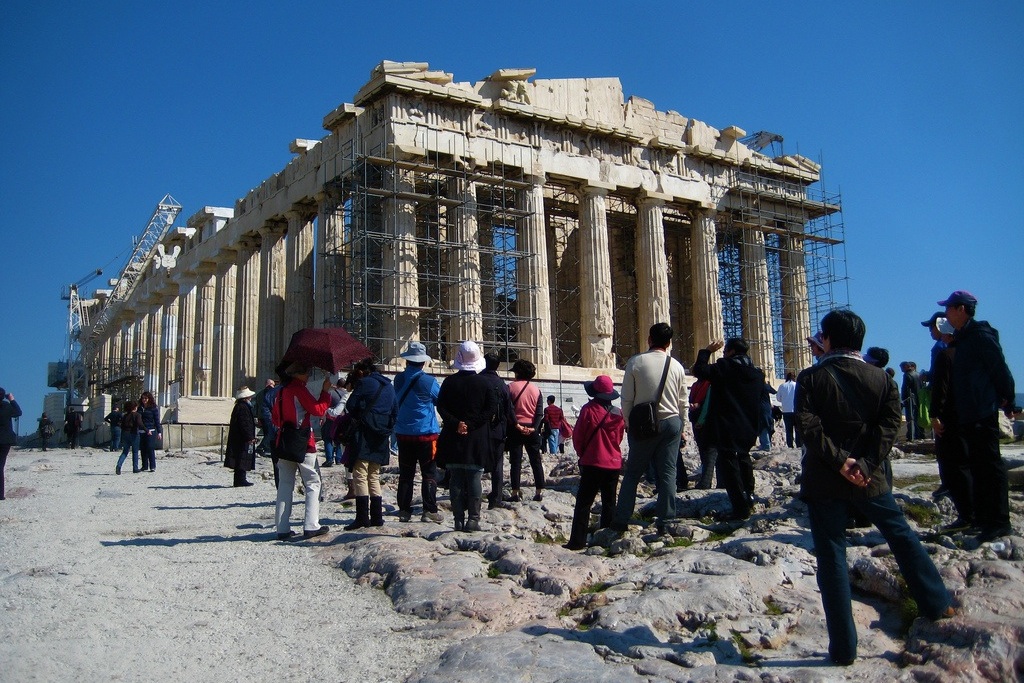 By Spiros Sideris – Athens
The Association of Greek Tourist Enterprises (SETE) proceeded with an upwards revision of the total number of tourists who visited Greece, based on the figures of October 2014.
According to the forecasts of the Association, 2014 is expected to "close" to around 23 million tourists, an increase of 15% compared to 2013.
In particular, the number of arrivals will reach 20.5 million, one million more than the number of arrivals of the previous estimate, not including cruise arrivals that are expected to be around 2.5 million, compared to 2.2 million tourists in 2013.
Regarding the "qualitative" elements, SETE highlights two particular encouraging facts. First, it underlines the clear expansion of the tourist season, with April 2014 at +36.4% and October 2014 at +23,5% compared to the same period of 2013, well above the corresponding period of June – September.
Second, there is a characteristic marked enhancement of tourism in Athens and Thessaloniki and the diffusion of tourism to many smaller or less established destinations, which recorded high double-digit growth rates in comparison with established destinations that had single-digit growth rates.
SETE also stands to the dynamics and resilience of the greek tourism, despite the worsening economic climate in Europe and Russia and the highly volatile environment in the region, at the end of 2014.
The Association remembered, albeit belatedly, that the residents of this country, which is in its 6th year of recession should have the ability to go on holidays.
"It is, says the president of SETE Andreas Andreadis, an urgent need to establish a strong framework to support domestic tourism, which already showed the first signs of recovery in 2014".
What remains to be seen however, is whether the benefits of the increased tourism will be reflected in the employees of the "heavy" industry of the country and eventually in the greek society.