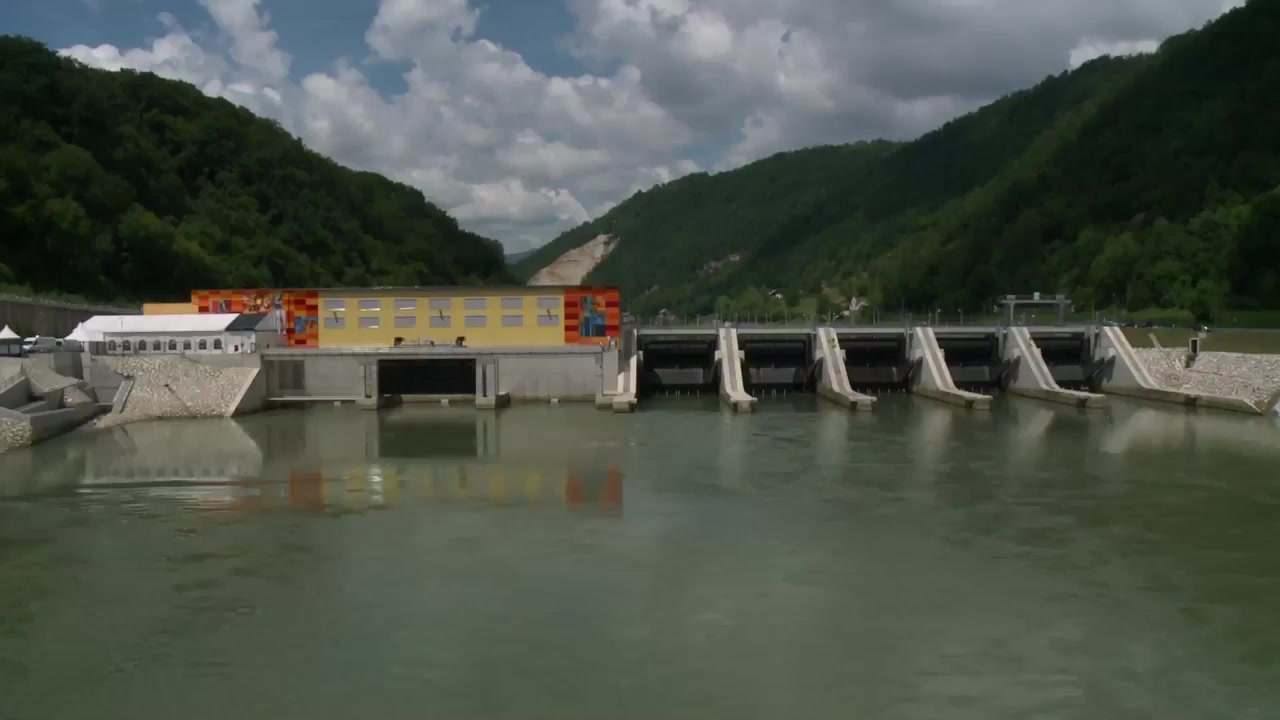 Review Hari Stefanatos
Slovenia is well on its way with the project to build five hydro-power station in the final 50km of the river Sava. Three power stations have already been constructed in Boštanj, Blanca and Krško (photo), with works on the forth on Brežice  to start today. The final power station that will complete the €250mln project will be constructed in Mokrice about 10km further downstream.
The works on the current power station are expected to be finished on the second half of 2017. The Brežice power plant's rated capacity will be 45 megawatts, with an annual capacity of 161 gigawatt hours, while the facility will contribution 1% of the electricity produced in Slovenia annually.
Prime Minister, Alenka Bratušek, will inaugurate the launch of the construction.
Construction on the last hydro-power station facility in Mokrice is expected to begin in a year, with an estimated completion date somewhere in 2018 or 2019.
(Source Sloveniatimes)