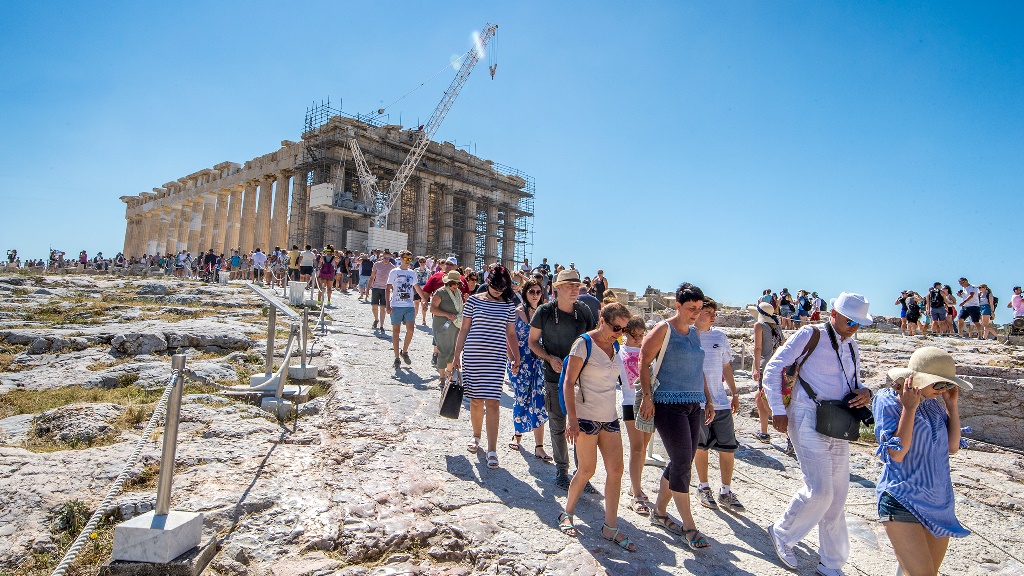 The number of tourists that visited Greece between January and August reached 21.8 million, recording a 3.5% increase compared to the same period last year.
According to data from the Bank of Greece, airport travel increased by 2.4%, while road travel increased by 5.6%.
Travel from EU-28 countries increased by 2.7% compared to 2018, while travel from non-EU-28 countries increased by 5.8%. Travel traffic from euro area countries decreased by 3.2%, while that from the EU-28 countries outside the euro area increased by 9.5%.
Specifically, travel from Germany decreased by 8.5% to 2.659 thousand passengers, while that of France increased by 3.7% to 1.151 thousand. Travel traffic from the United Kingdom also increased by 19.3% to 2.486 thousand passengers. Finally, in terms of countries outside the EU-28, travel from the US increased by 11.1% to 787 thousand travelers, while that from Russia increased by 3.8% to 388 thousand travelers.
Revenue
The increased tourist activity resulted in revenues increasing by 13.6% compared to the corresponding period of 2018, amounting to EUR 13.42 billion. This is due to an increase of 12.7% in revenue from EU-28 countries, to EUR 9.145 billion, and a 16.5% increase from non-EU-28 countries, which stood at EUR 3.788 billion.
In particular, revenue from Germany decreased by 4.8% to EUR 1,961 million, while revenue from France increased by 13.5% to EUR 825 million. Revenues from the United Kingdom also increased by 33.6% to EUR 1,949 million. Outside the EU-28, revenues from the US rose by 13.3% to EUR 763 million, while revenues from Russia increased by 20.4% to EUR 313 million./ibna