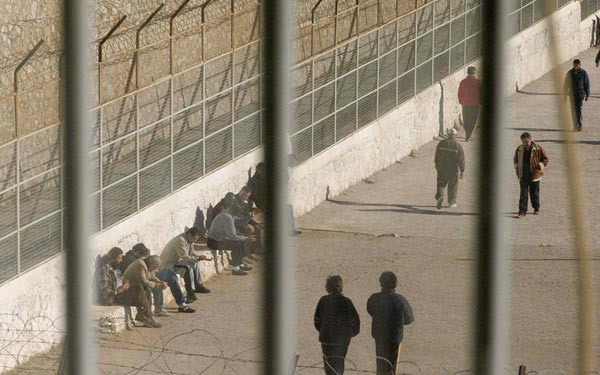 By Lefteris Yallouros – Athens
The process for the privatization of the Piraeus Port Authority (OLP) will formally get under way on Friday, with Hellenic Republic Assets Development Fund (TAIPED) publishing the invitation for expressions of interest that will explain the tender framework for the sale of a 67 percent stake in OLP (the Greek state owns 74% of the company's shares which have been transferred to TAIPED).
The fund's board approved the terms of the tender process during its meeting on Wednesday.
Investors will have 45 days to express an interest. The sale is expected to be completed this year.
Chinese giant COSCO has expressed serious interest to acquire the majority stake. The Chinese company has investment and development proposals planned, aimed at turning Piraeus into the biggest port in the Mediterranean.
OLP and COSCO recently signed a deal for the construction and exploitation of West Pier III in Piraeus, involving a EUR 230 million investment and the creation of 700 new jobs.
Reports in the Greek press suggest Cosco is not the only suitor for the majority stake in OLP and the port's development.
The planned privatization of OLP has been met with disapproval from opposition parties in Greece and it could also trigger a crisis in the coalition government of conservative New Democracy and socialist PASOK as the latter objects to the sale.
Last week OLP employees protested against the privatization of the state owned company. Supported mainly by main opposition SYRIZA and Communist Party KKE, OLP workers maintain the privatization of the Port Authority and other Greek public property is dictated by the Troika in the interest of private monopolies.
Mayor of Piraeus Vasilis Michaloliakos also commented on the perspective privatization at a municipal council session that the port as in an integral aspect of the City of Piraeus and as such, the port's shares must belong the Municipality, regional and local government.
Another hurdle the planned privatization will have to overcome involves the possibility of the EU Commission not approving the participation of Cosco as a bidder in the competition. PASOK has raised questions regarding the legal and constitutional implications of OLP's sale and whether the privatization may clash with EU legislation in the future.