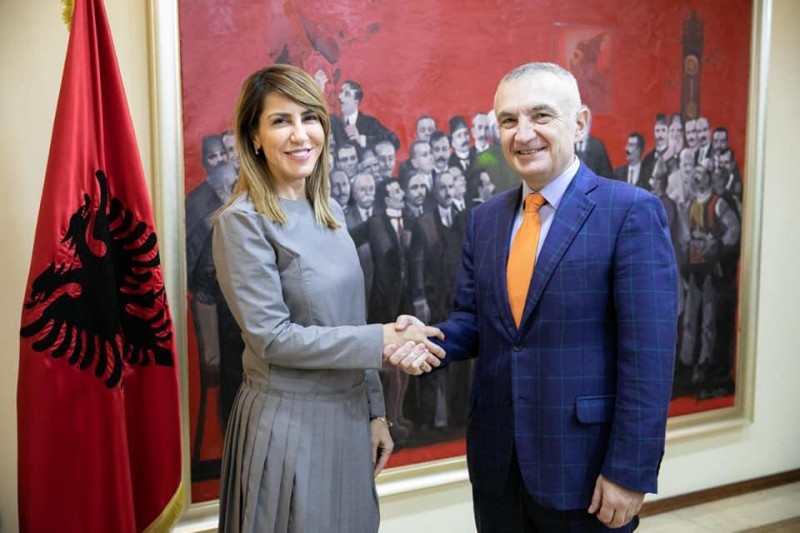 TIRANA – The Secretary General of the Regional Cooperation Council (RCC), Majlinda Bregu, was in an official visit to Tirana where she met with the President of Albania, Illir Meta, Minister of Finance and Economy, Anila Denaj, Minister of Education, Sport and Youth, Besa Shahini, Minister of Infrastructure and Energy, Belinda Balluku, and Acting Minister of Foreign Affairs Gent Cakaj.
Bregu thanked Albanian high officials for the open discussion and readiness to push forward regional cooperation of the Western Balkans especially on digital agenda, mobility and investments.
"This is the year of delivery in many areas, and we should all work closely together in enhancing regional cooperation, especially in the economic development area, in order to reach our joint goals.
62% of the citizens of the Western Balkans believe that enhanced regional cooperation will improve economic development. They expect the new Regional Roaming Agreement (RRA2) for the Western Balkans, to be finalized within this year leading to zero roaming cost by 2021.
They also expect the agreement on mutual recognition of professional qualifications in the WB for Doctors of Medicine, Dentists, Architects and Civil Engineers to be completed by July this year.
The region should, once more, step-up its efforts and make sure we live up to the expectations of our fellow citizens'."
Secretary General Bregu's visit to Tirana is a part of the tour of consultations through the South East Europe that commenced in Sarajevo, continued with Pristina, Skopje and Tirana, with Belgrade scheduled for the next week. /ibna/